SCULPTURE PARK
190 Kerikeri Road,
Kerikeri, Bay of Islands, New Zealand

The Wharepuke Sculpture Park is open 7 days a week from 10am till 5pm
The sculpture park trail shows works selected from open submission and proposals by local, national and international artists.
Proposals and submissions of works can be made at any time and works are changed on a rolling basis.
Works are installed on a 1 km trail through the award winning Wharepuke Subtropical Garden of Significance (NZ Garden Trust) making it an ideal walk for both art and garden enthusiasts.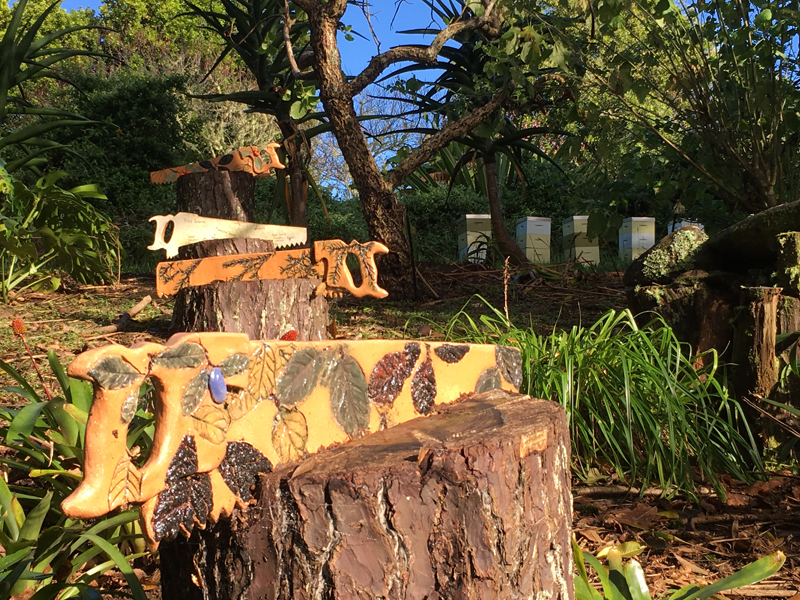 As with any exhibition of contemporary art it is rare that every visitor will 'like' every art work. The works at Wharepuke have been selected in the hope that even if visitors don't like all of them there might be something for everyone to connect with. It might cause debate or questions, it might entertain – or not. It might reflect current and/or historical art practice, it might serve a purely aesthetic function that connects with the forms and textures of the plants.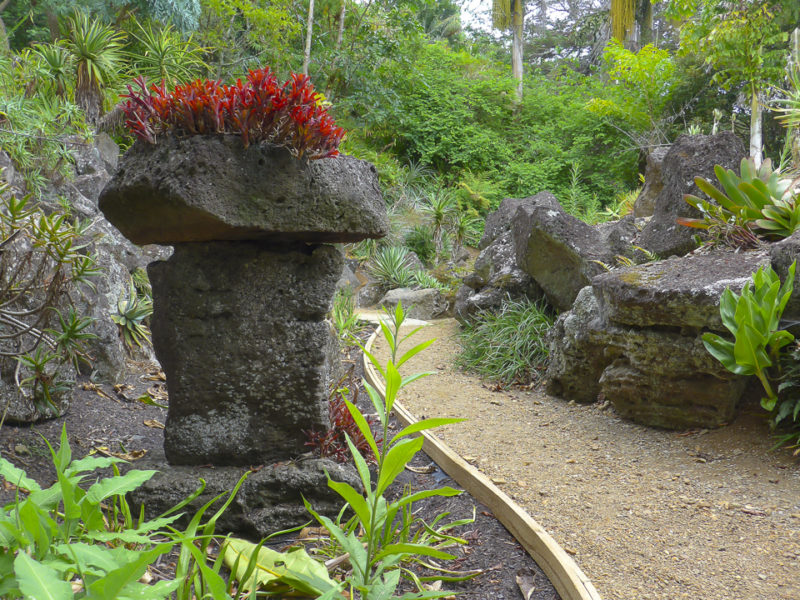 The works here are by artists at different stages of their careers, some are just beginning while others have work included in major international museums such as the V&A in London, and sculpture parks like the Kroller Muller in the Netherlands, Gibbs Farm and Brick Bay in NZ.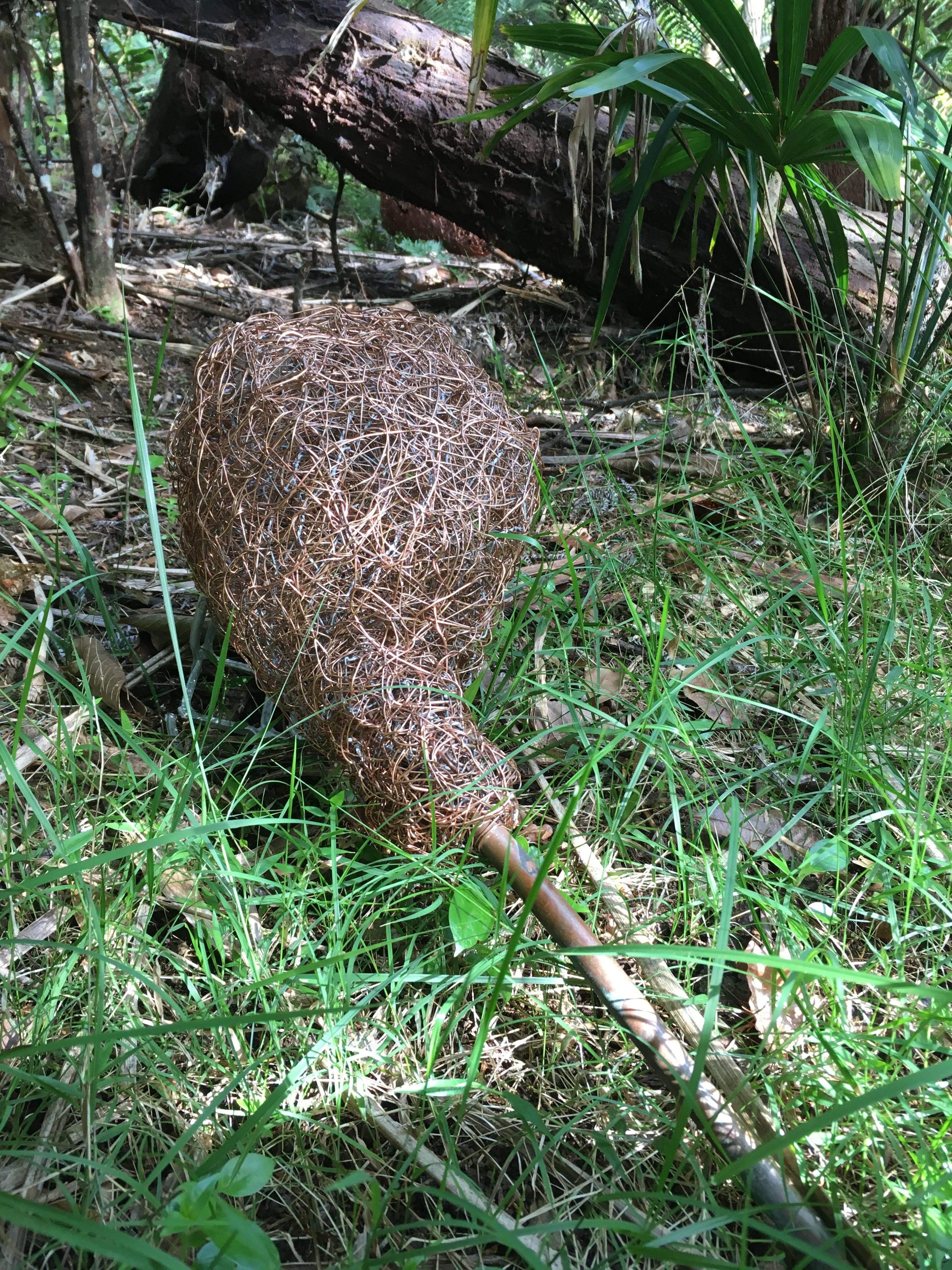 There is a cafe restaurant on site or why not bring a picnic to have in the garden.
ENTRY FEES
Adults $10
5-15 years $5
Under 5 years free
CONCESSIONS
Seniors – $9.00
Students – $9.00
GROUPS
Group discounts 10 or more people $8.00 each
Please contact us before your visit so we can make arrangements for you. Parking for buses is available and the area is also suitable for self-contained camper vans.
SEASON PASSES
(unlimited entry for 12 months from day of purchase)
Individual $30
Family $70 (2 + 2)
($5 per extra under 15)
Or why not buy as a gift!!!
TRAIL GUIDE – Download before your visit or on-site
A trail guide is available to take with you on the walk.
It can also be downloaded from here
Dogs are welcome as long as they stay on their leads and bring their owners with them and don't leave anything behind.
STAY IN THE SCULPTURE PARK
Our sculpture park and garden is free for guests staying in our onsite tourist accommodation cottages
This slideshow requires JavaScript.
Mark Graver and Tania Booth are the curators of the Wharepuke Sculpture Park and Tania's father Robin Booth is the knowledgeable man of the plant trail.
Wharepuke (House on the Hill) has been in the Booth family since 1938. The property, on the Stone Store Hill just up from the historic Kerikeri Basin is now divided between 4 brothers. The Wharepuke Subtropical Garden was established by Robin Booth in 1993 as a nursery and has since grown to an established "Garden of Significance" NZGT boasting many rare plants unique to New Zealand.
The Art Park Sculpture Trail is the newest addition to the already established art businesses at Wharepuke. The Wharepuke Print Studio, founded by Mark Graver in 2005 is New Zealand's only Non Toxic Printmaking workshop dedicated to Acrylic Resist Etching and Art at Wharepuke Gallery opened in 2009 exhibits established national and international artists with an emphasis on printmaking, international exchange and open submission exhibitions.
Mark Graver is an award winning artist printmaker with work in many international collections including the Victoria &Albert Museum London and in USA, China, Mexico, NZ , SE Asia and Europe.
Wharepuke also offers artist residencies, printmaking courses, workshops and art holidays and has self-contained tourist cottage accommodation and a café restaurant on site.