Alice Burns – Brave New World
Fused Glass, Porcelain, Copper, Tree – £1000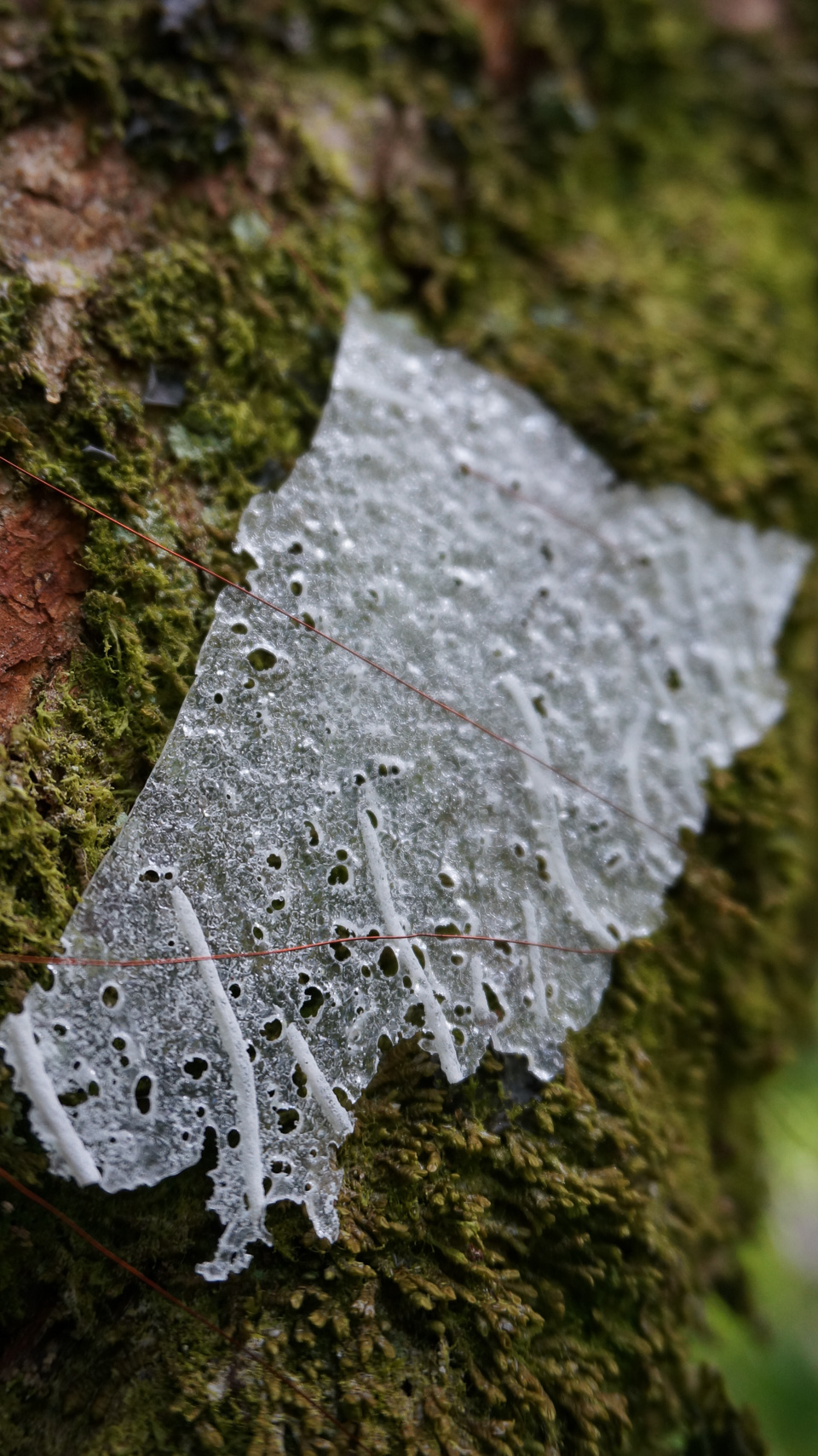 Fragments of fingerprints represent the connection between people in Ulster and New Zealand and the continuing connections between the citizens of the two countries. The work also explores what it may feel like to be an immigrant in a strange land, (or be seen to be), something out of place, unnatural to a specific environment.
My practice currently explores strategies of public engagement; connections between people and site, site extends to memory, physical location, and ritual. I explore these relationships through multiple process and materials instigated in collaboration with those I encounter.
Alice Burns lives and works in Northern Ireland.