Charmayne Dobbs – Essence
Agricultural chicken wire – $16,600.00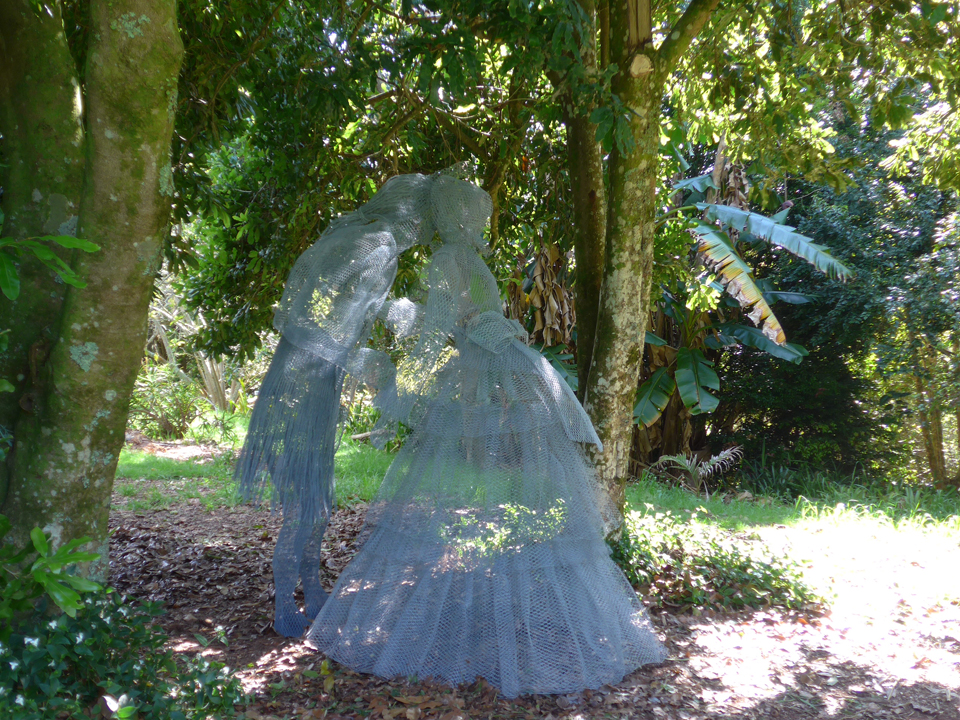 The greeting between two cultures. A first for them. I try to imagine what that would have been like. The beautiful feeling, the Essence of the Hongi. Truth of the moment.
I am a jeweller, so this up scaling of work is quite different than being at the workbench. Making figures in netting, a hard, sharp material, made to look soft, ethereal has its challenges.
Inspiration comes from the past. The whispers, restrictions and reflections.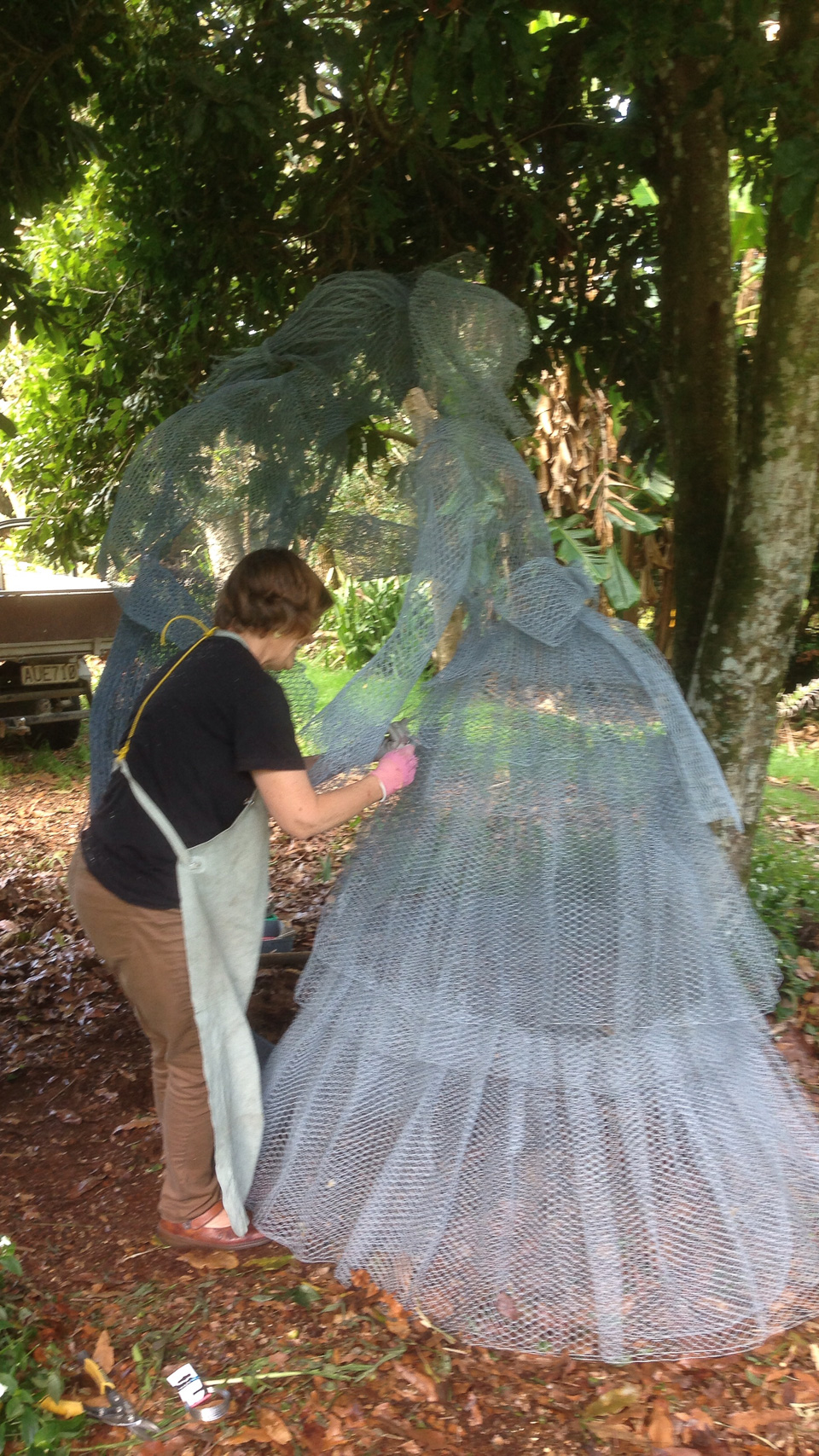 Charmayne Dobbs Facebook