Claudia Recorean – Suffocating Freedom
Nylon string, recycled plastic, insect wings, clear tape, pearls – $1,600.00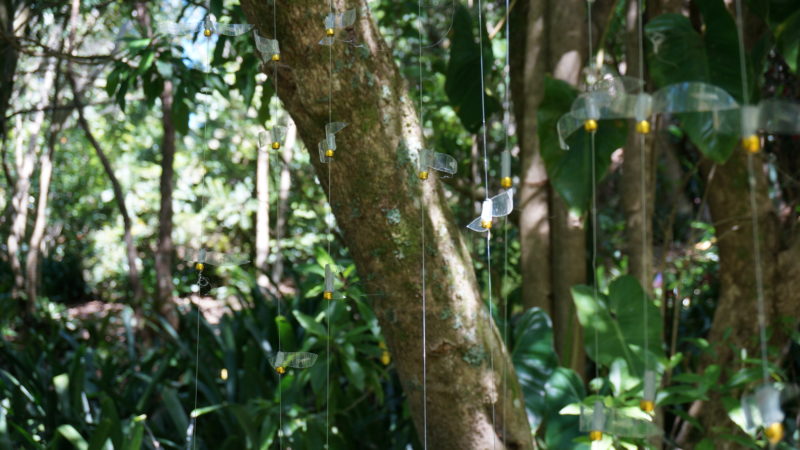 This work showcases my love of the element air. Light, transparent wings are stretched on nylon strings, they rotate in the wind and each of them encases a pair of real insect wings. Suffocating Freedom stretches between modern plastic production and ancient shamanistic practice.
I See Stars
Flax, oil paint, aluminium, wood – $1,800.00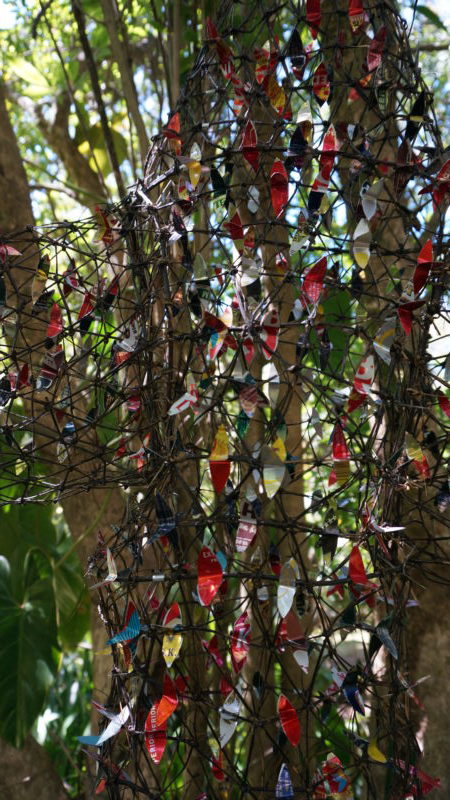 This work consists of a four-armed shape of flax that holds a numerous amount of aluminum stars. These sit inside the flax structure and reach inside its shape and out. This is one of my works, that combine natural substances with artificial materials into sculpture. All materials are found in my immediate surroundings. The little windmill like aluminum stars a crafted from drink cans (often alcohol cans) and so, in combination with the title, hint to aspects of drunkenness and consumerism.