Fiona Rennie Schwieters – omm omm omm birdsong
Three bronze tuning forks set in man hole covers and into the earth for vibrational resonance. Five cast glass Kotare mounted on poles – $9900.00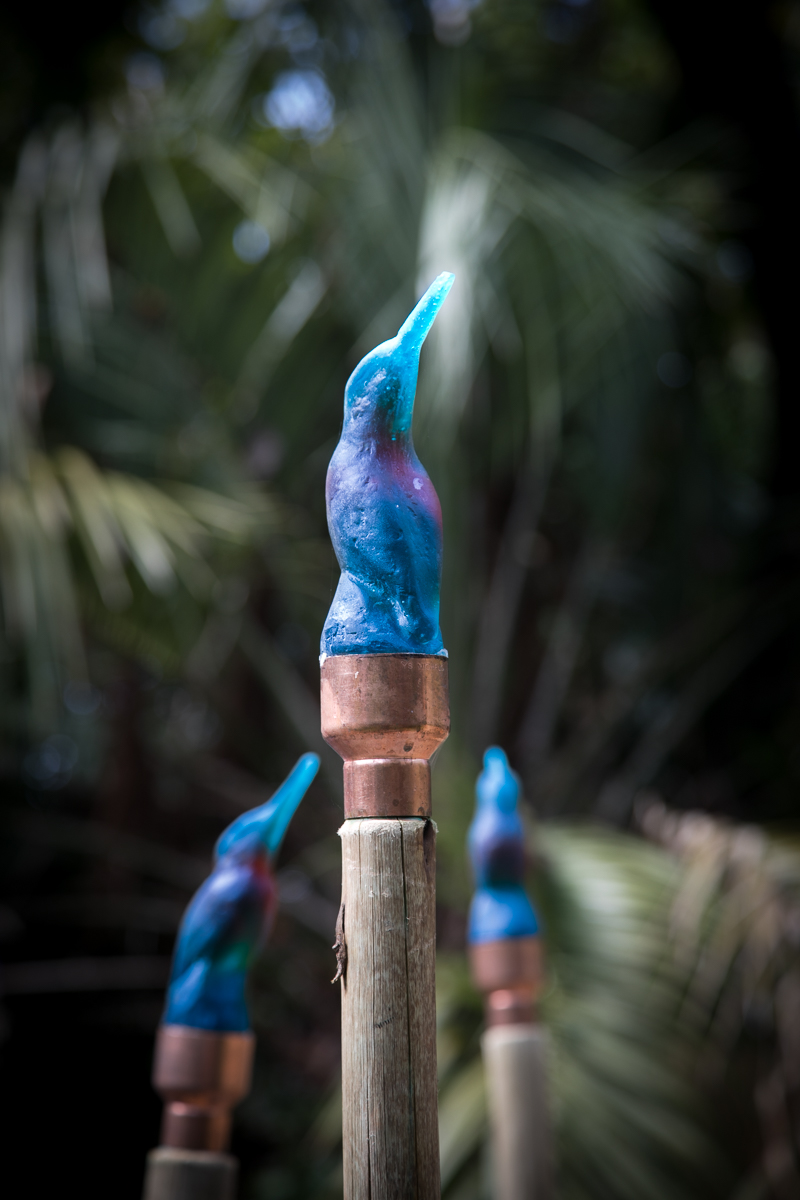 It will take three people with perfect timing to tap the tuning forks on their sides and feel the healing hum. You may see kingfishers in the area.
As an artist I am very interested in the healing benefits of sound and beauty. New Zealand bush and subtropical gardens of the north are particularly inspirational and have a resonance all of their own. The myths of the Patuparihe, the talentented fairy folk, can be felt in these forests .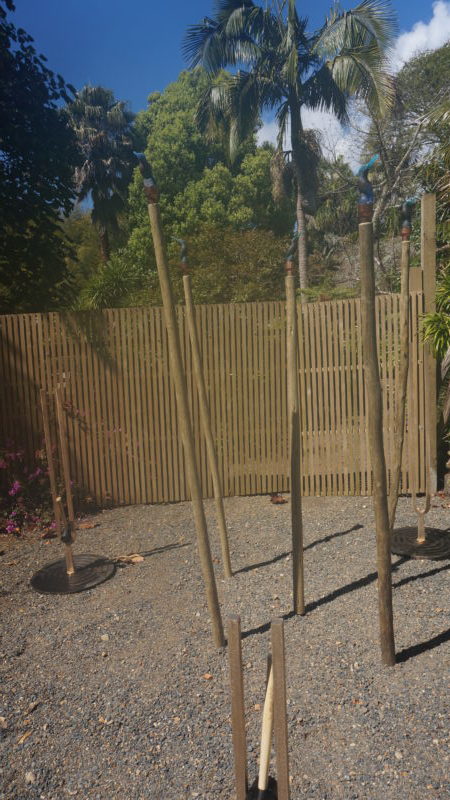 Using tuning forks as a medium for healing has existed since Egyptian times and I like the idea of needing 3 people "in tune" to get the best result. I'd like to dedicate the sculpture to Tane god of our forests and atone for our 'Fon Terror' obsession with power from wealth.
Aren't we all kaitiaki?