Sarah Lenton – Hanging Pods
Felted wool – $550.00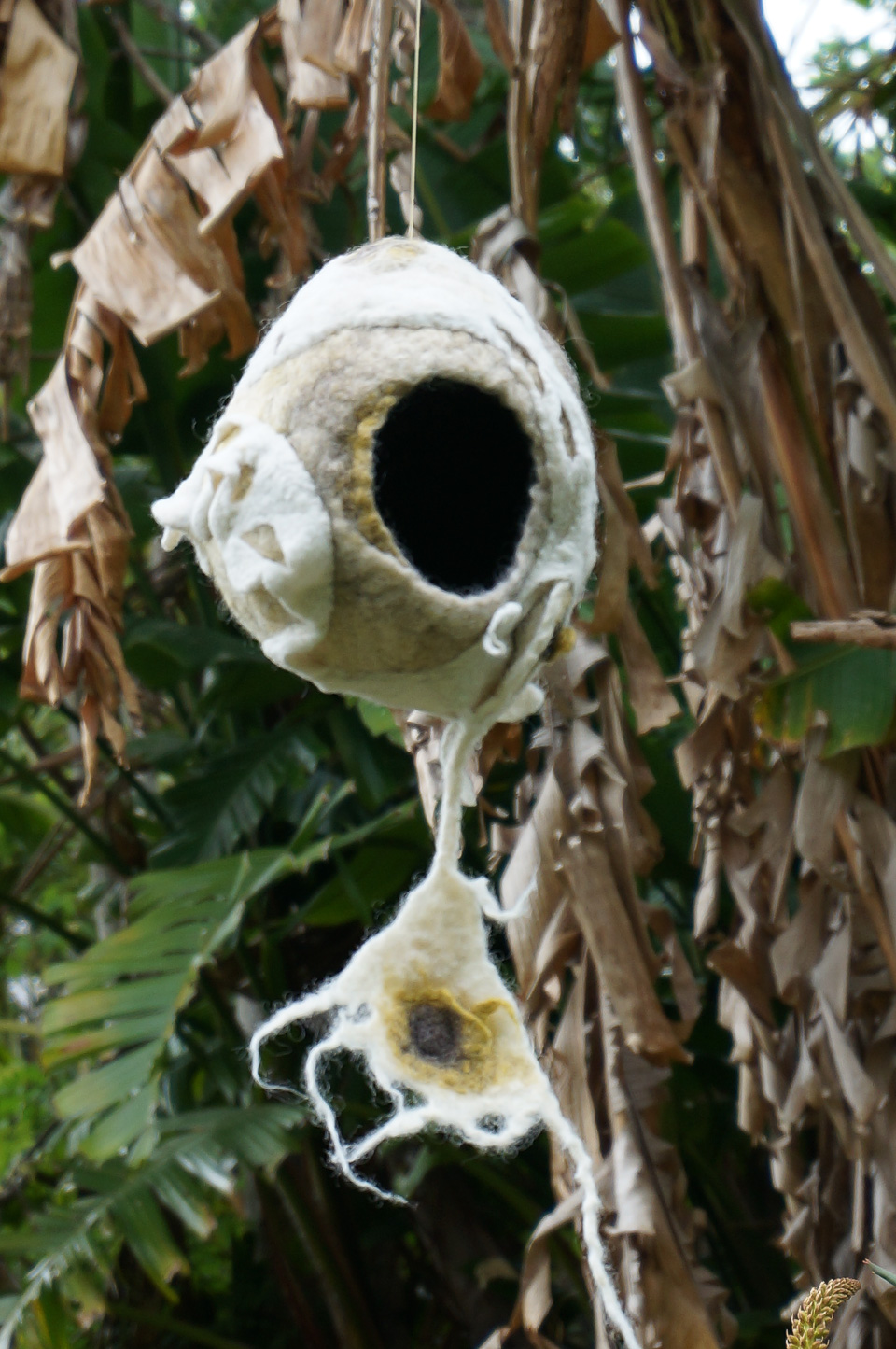 This materials based process is a combined act of manipulation; myself and the material, the final works being evolved rather than forced.
These hand felted forms suggest pods, seeds or nest like structures.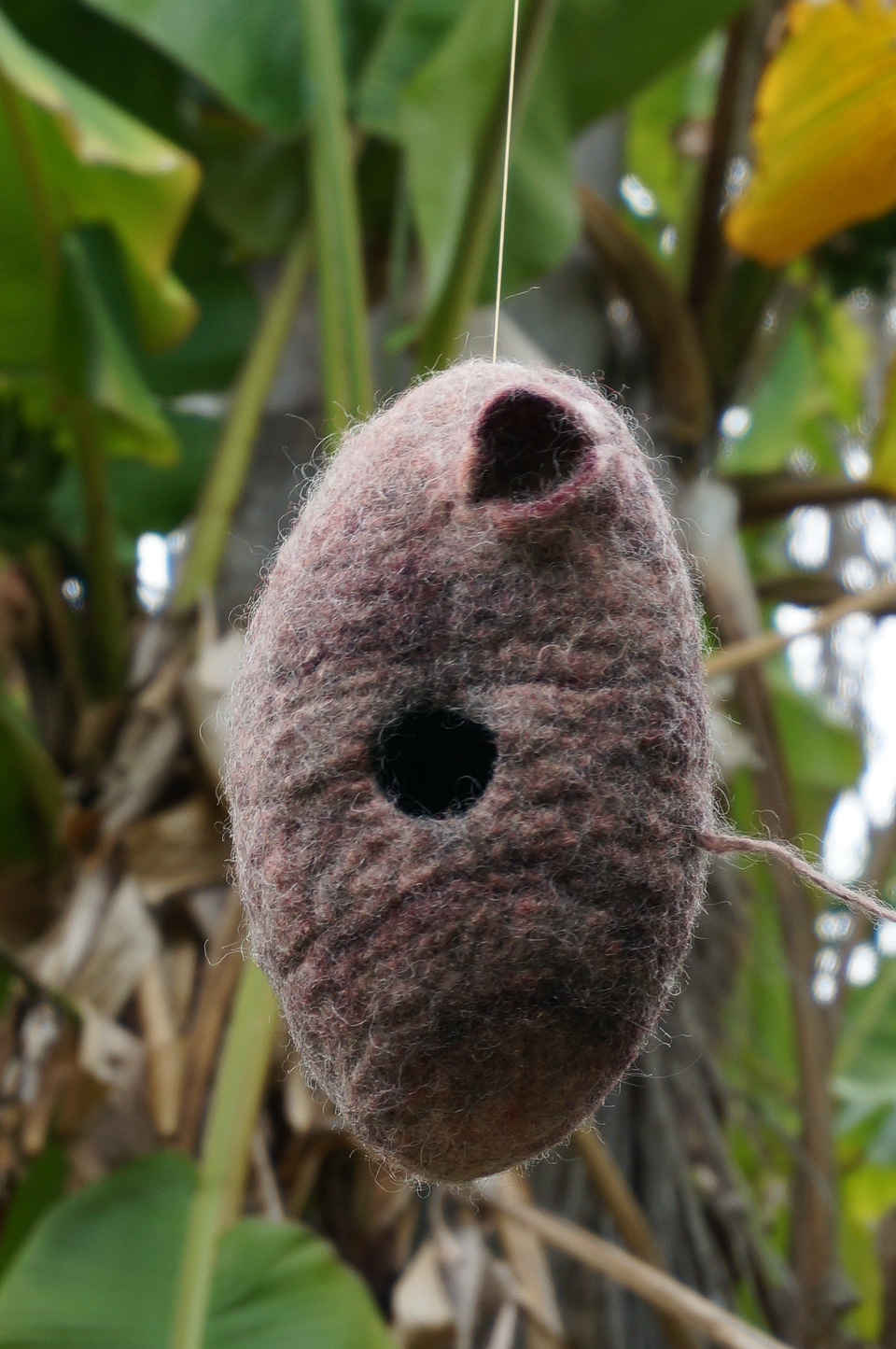 Sarah Lenton -Statement
Surface and texture inspire my work.
Through a combination and contrast of material my work creates a visual and tactile experience
Sarah grew up in the UK. She came to NZ in 2000 and now lives in Kohukohu in the Hokianga.