Simona Luchian – Support for Parallel Worlds (Permanent Collection)
Wood, mirror, paint, bamboo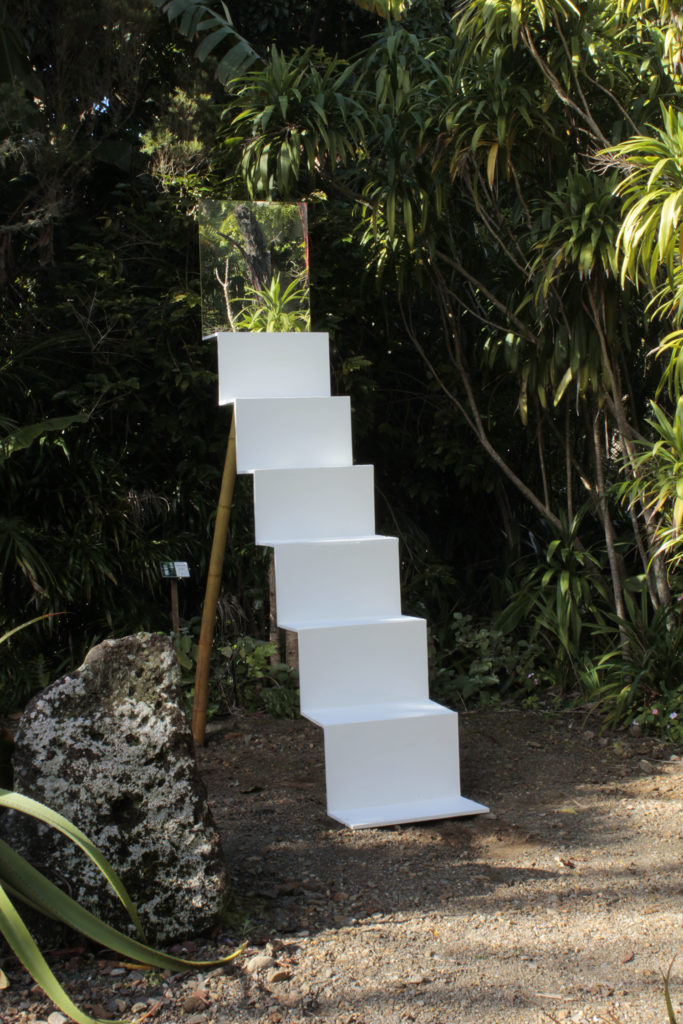 Simona Luchian (b. 1989, Italy) is an Italian/Romanian artist. She studied Philosophy at University of Pavia, with a focus on aesthetics, and Photography at Brera Academy of Fine Arts in Milan. Her work has been exhibited in Italy, Germany and New Zealand.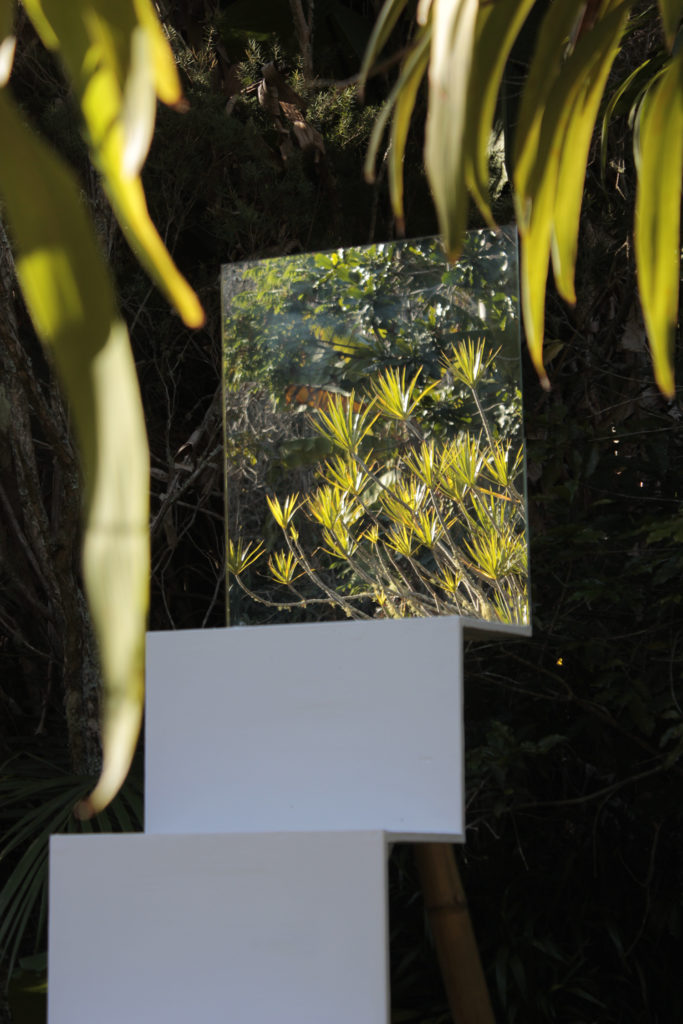 Luchian's work features a fusion of different mediums, such as photography, sculpture, installation, painting and performance. However, the relation between photography and sculpture is at the centre of her work.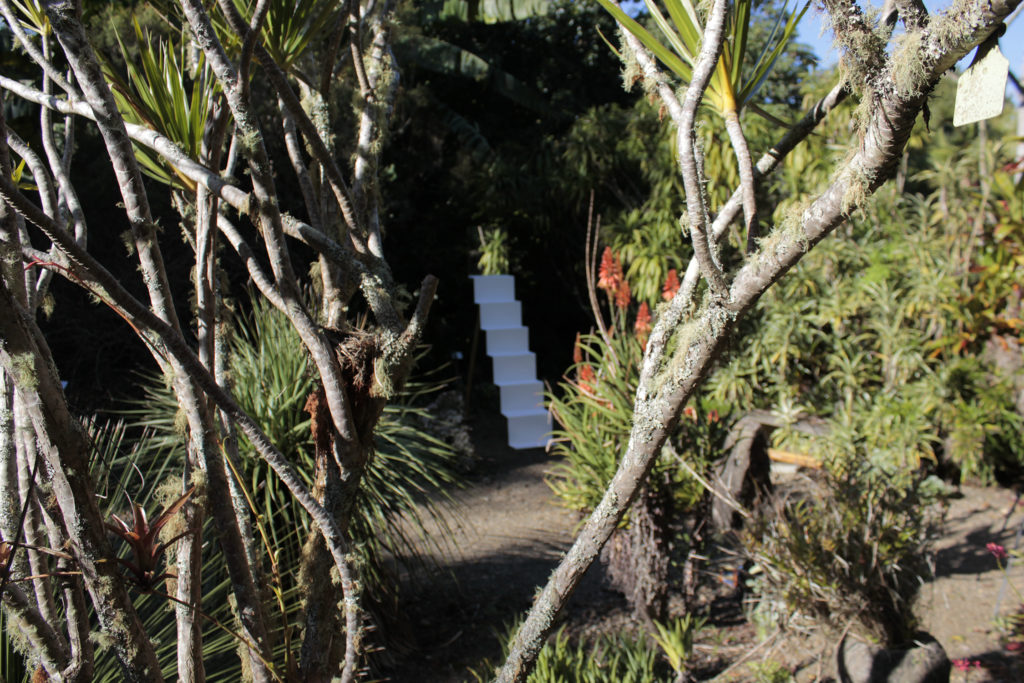 Her main interest is related to the question of nature intended as a set of things that are born and become: the realm of sensitive and changeable multiplicity. For this reason, she always tries to seek out images and installations that represent the birth of nature and its growth: the sprouting, the unfurling. Her works usually blend a few elements – vegetation patterns, geometric objects, and occasionally human features such as hands.
Birth / a look/ as if nothing happened / Adam and adamitic / the primitive and savage state of being / conjuring images that existed before the birth of the image / resistance / melancholy / the eternal return of daily life / I hope something happens to break the ice / touching upon ones own rituals / I see it and I finished it /off-cell / desire to expand / I cry tears like sculpture / it's all true because I see it / choose and concentrate / the latest sighting / eyes are the body / Cloke my face / inertia and a hot statue / a touching eye / atrophy the mother tongue / the latent history of my being / the wild forests of Aotearoa.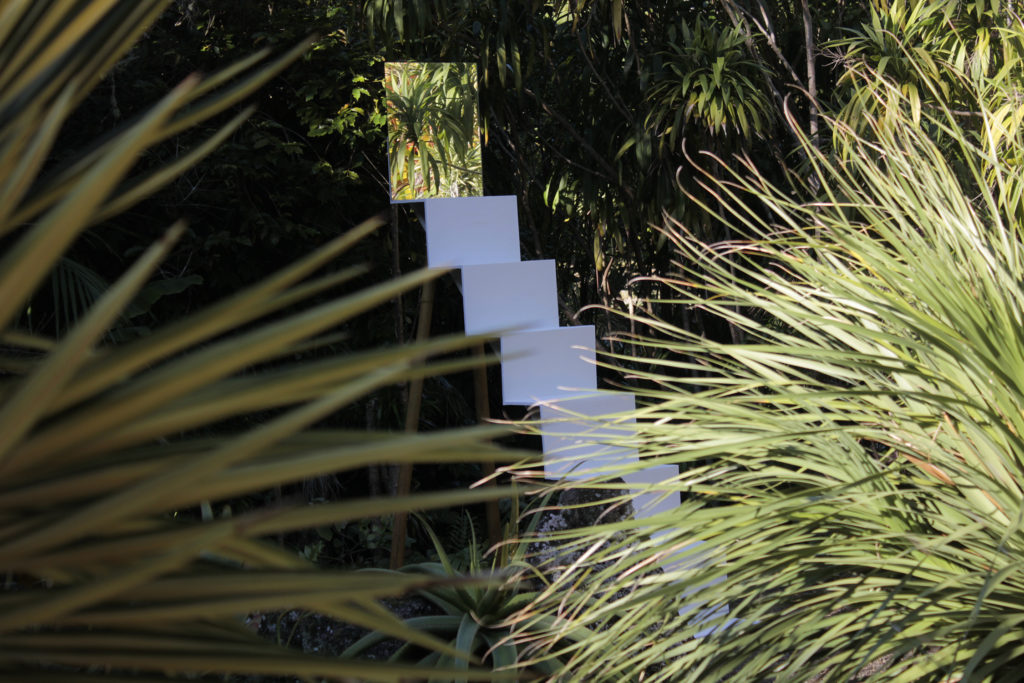 Support for Parallel Worlds is her first permanent installation: the artwork is part of an ongoing project entitled "Support for Image" started 3 years ago. The project consists of multiple constructions of installations/sculptures specifically placed in certain locations, documented and photographed then, in the end, destroyed. In this case – for the first time in her work – the installation was not be destroyed and will be permanent in the Wharepuke Sculpture Park. A photo shoot made by the artist is an integral part of the whole project – an artwork itself, not only an ordinary documentation.
Support for Parallel Worlds was made during a short residency at Wharepuke in July 2017
Simona's web site