Wharepuke Sculpture Park
190 Kerikeri road
Kerikeri 0230
Bay of Islands
Northland
New Zealand
+64 (0) 9 4078933

Directions from SH10
Follow signs to Kerikeri.
Turn off your SATNAV. Kerikeri road does not use consecutive numbers!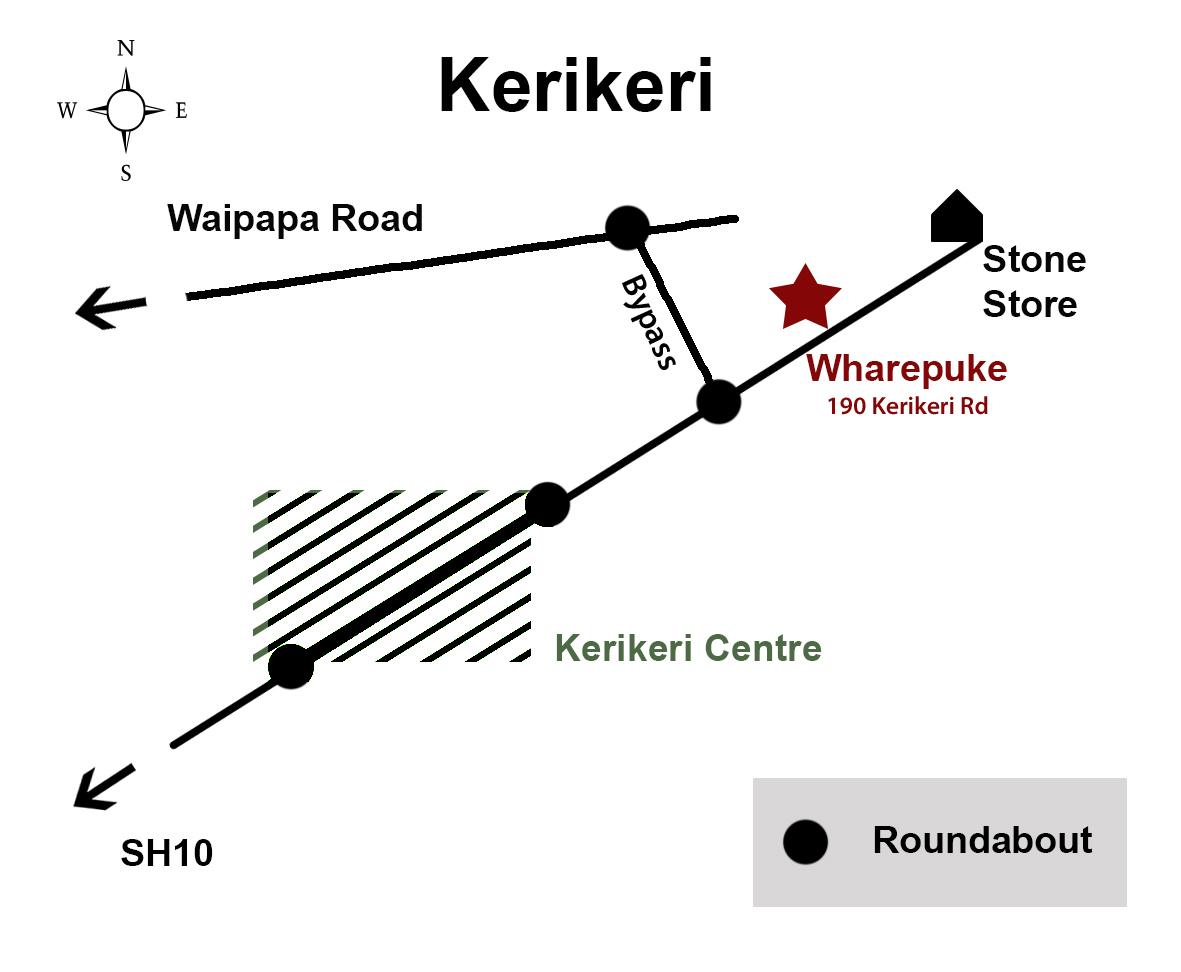 Go through Kerikeri township following the one way system and out the other side. (you will be pushed around a "U" bend)
Follow signs to "historic buildings". Go straight through all roundabouts   (Do not follow Stone Store Parking sign – stay on Kerikeri road).
Wharepuke  is just 1km from the centre of Kerikeri half way down the Stone Store Hill on the left. There is a large "Wharepuke" sign opposite a 50km sign.

Drive down into our car park.  The ticket office for the sculpture trail is in the print studio.  Follow the path at the left hand side of the cafe.  There's a big arrow pointing to Art Park –  this will take you to the art gallery and print studio where the trail begins.
If you require any other assistance then please  ring the intercom phone (707) on the outside of the accommodation reception building.