Mick Kirkby – Geddes – Palm Tree, Flowers, Bird (Permanent Collection)
Recycled plastic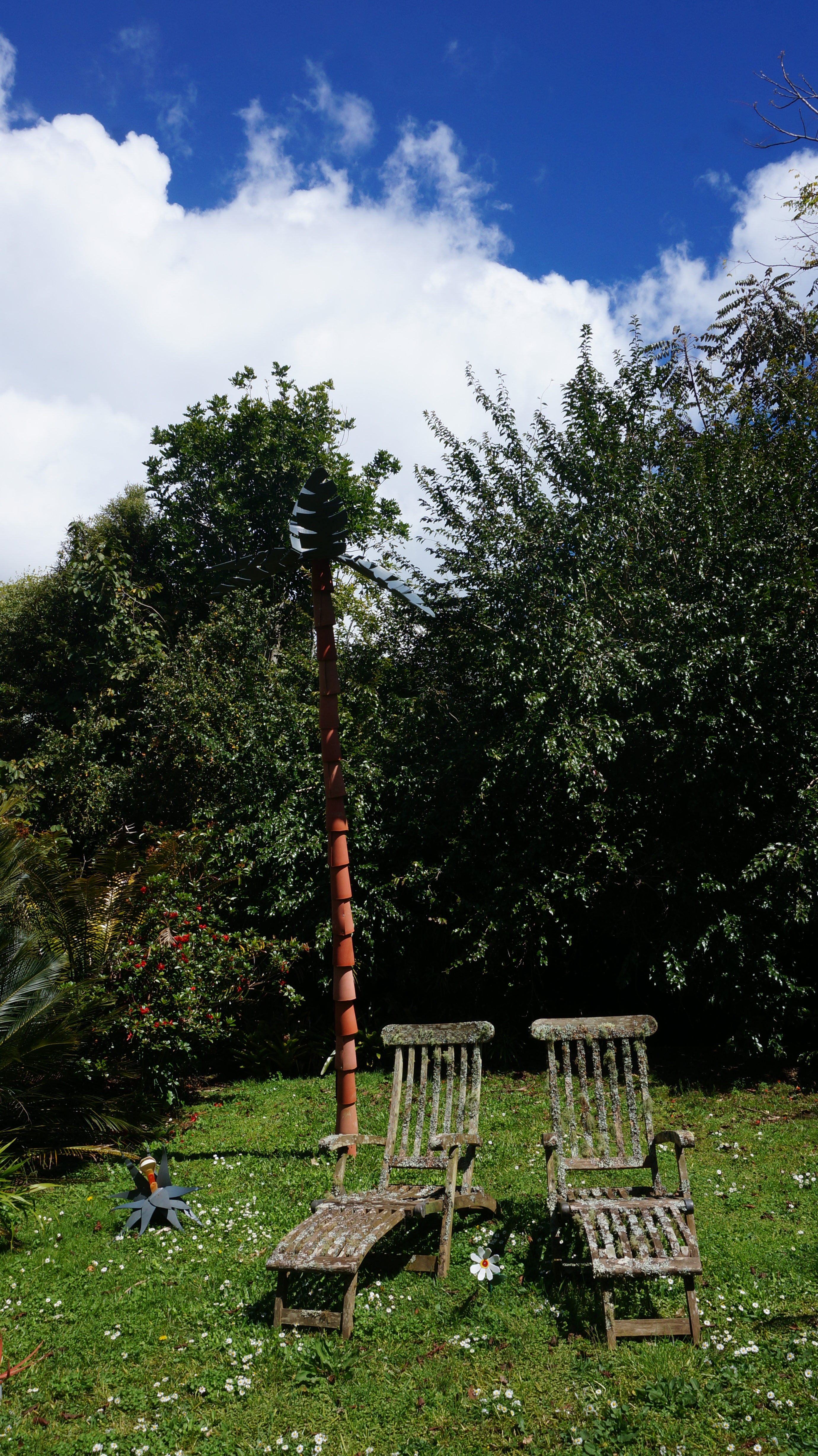 UK based sculptor Mick Kirkby-Geddes used found and re-cycled plastic from around the property to create this group of work.
Mick was on the same B.A (Hons) Fine Art course in Leeds in the mid 1980's with Wharepuke Print Studio founder Mark Graver and came to Wharepuke to make the work as part of an artist in residence stay in 2015.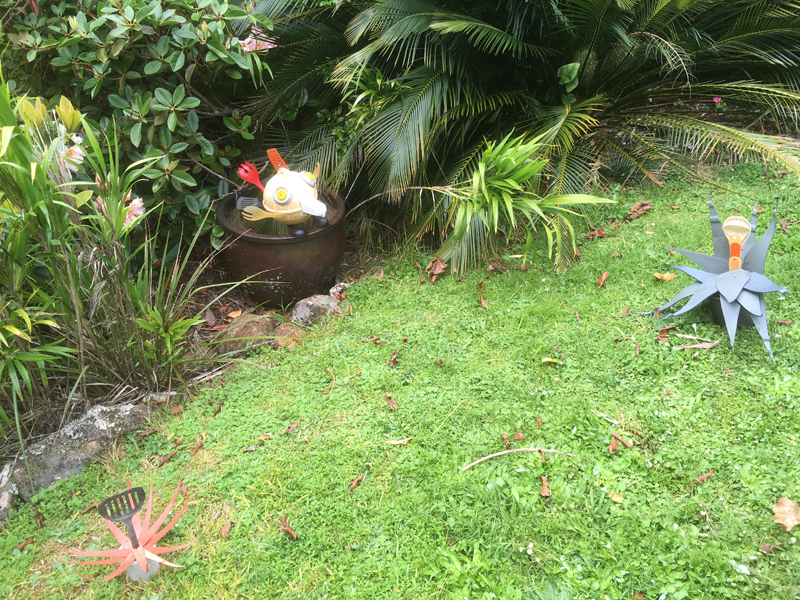 Born in Sheffield, he now lives just outside Holmfirth in the Pennines of West Yorkshire and is based in the old mechanics workshop of a textile mill.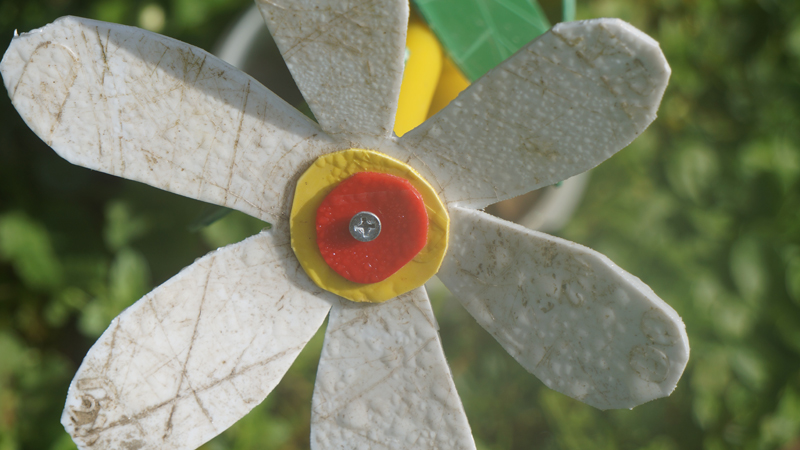 After the Fine Art Degree at Leeds he set out on his own as a sculptor and hasn't done anything else since. At Leeds he started using scrap metal because the materials budget ran out and has never looked back since.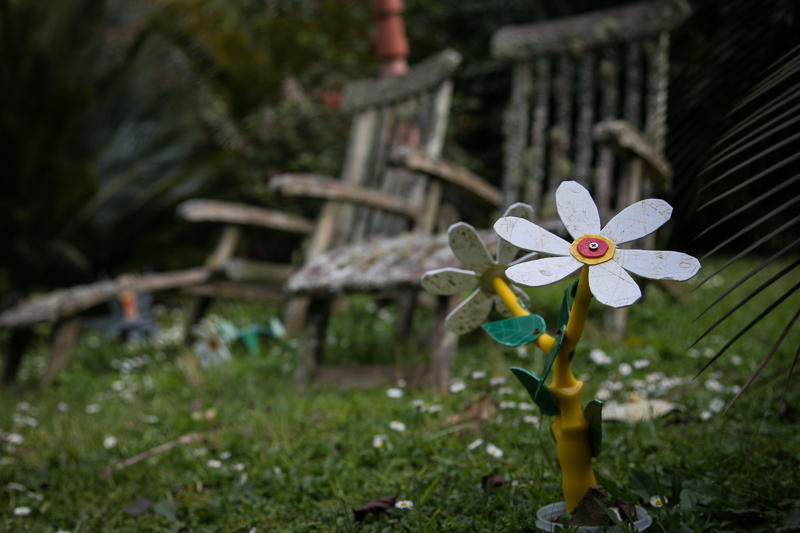 Mick makes sculptures to go inside and outside, public art and commissions. Sometimes he works in schools as his sculptures appeal to kids. He says "Its great to work with them, pass on your skills, show them what artists do but its always nice to go back to my nice quiet workshop again afterwards".
Mick's web site can be found here