Regan Gentry – The Fall of Water
Nylon rope – permanent collection
Regan Gentry made The Fall of Water when he was the Wharepuke Dalton Trust Artist in Residence in July/August 2017.
This was the first in a series of annual funded residencies for an artist to come to Wharepuke and make a permanent work in the sculpture park.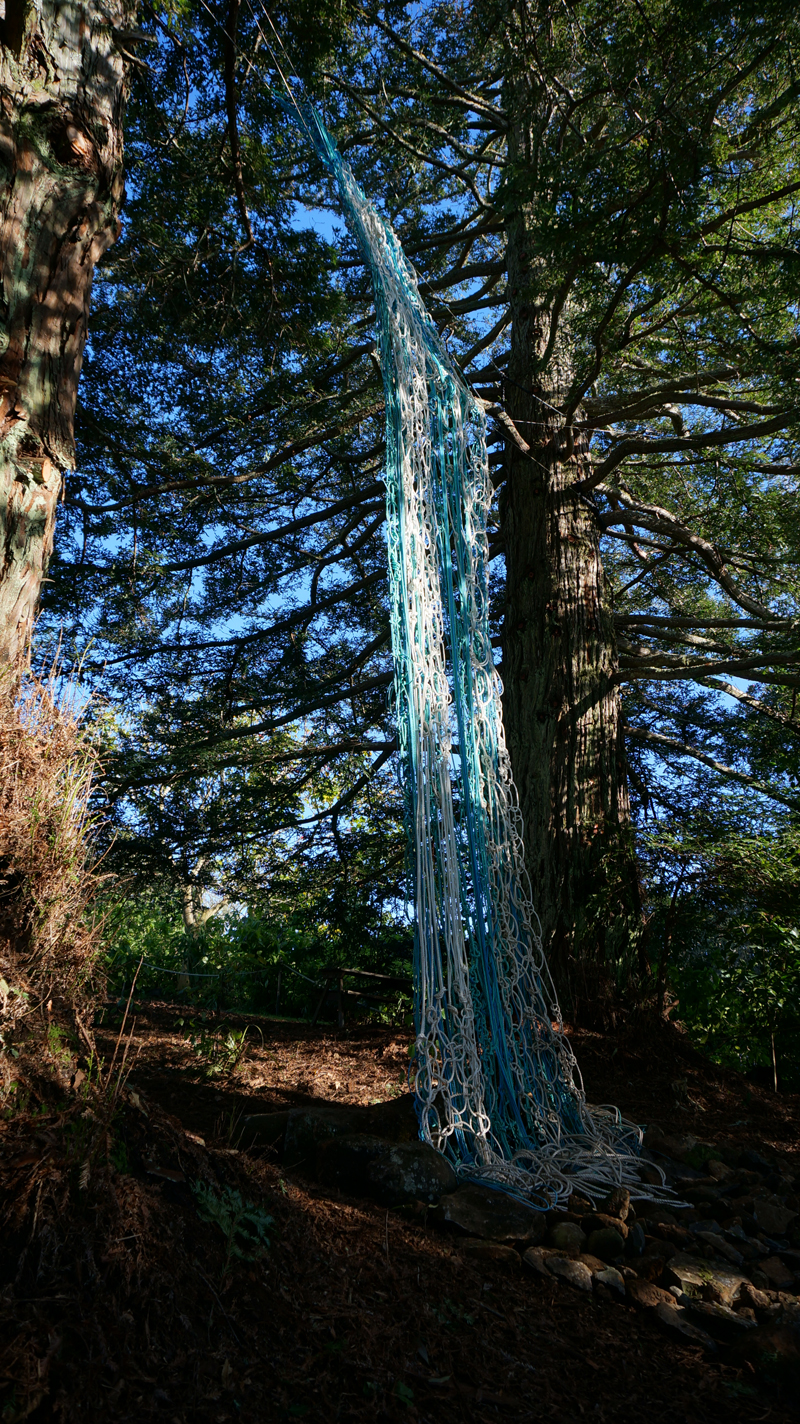 The Fall of Water
The space between this spectacular pair of Sequoia specimens has borne witness to a period of epic anthropogenic change.
In the last 150 years the planet has become affected by human activity that appears to see itself as above and beyond nature.
Waterways in our 'clean, green land' are now labelled toxic and unfit for recreation.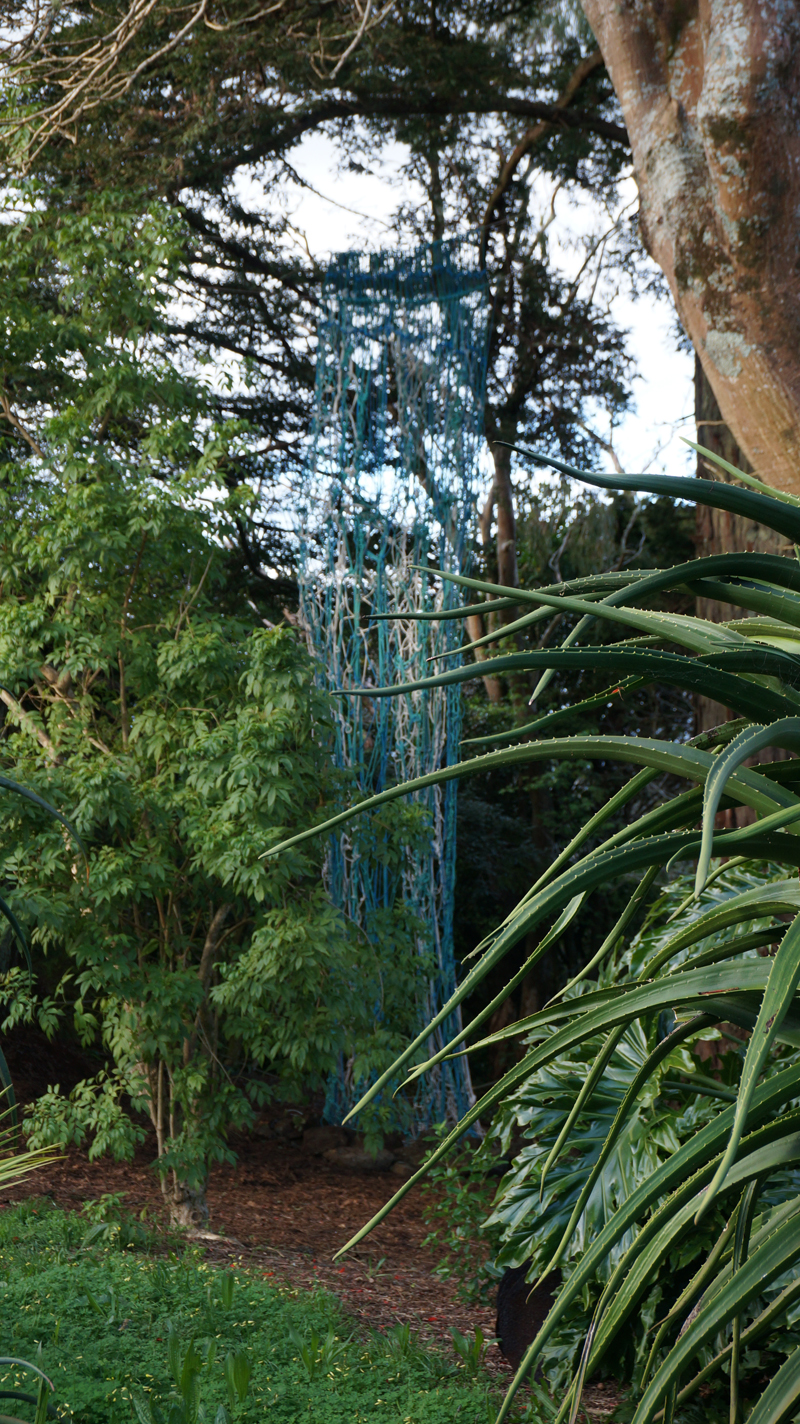 What?
For what?
A blip in GDP?
What sensible society runs a system that diminishes the life force of the thing that keeps it alive?
Look around you.
Enjoy it while it lasts.
The Fall of Water aspires to raise concerns about the troubled states of our national waterways.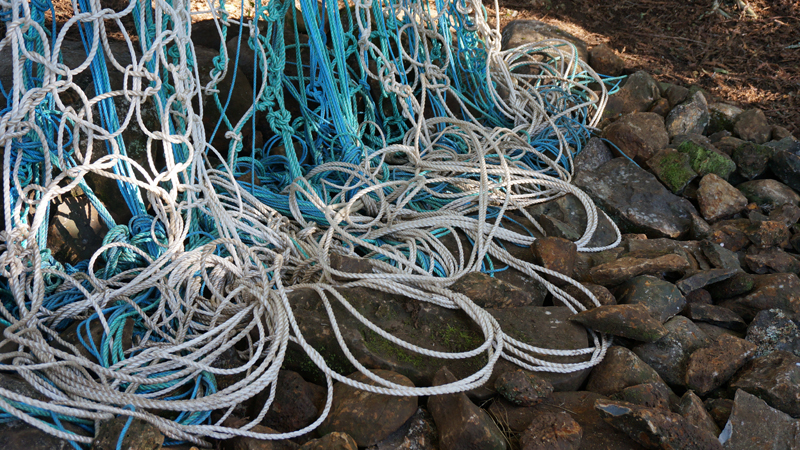 There's more information about Regan's experience and installation shots from the residency here
Regan Gentry web site