NEW PROPOSALS SUBMISSIONS OPPORTUNITIES
Proposals and submissions for the Sculpture Park can be made at any time throughout the year. The proposal and submission process is outlined below.
Artists may also approach us with ideas and concepts they wish to develop into final proposals and if accepted we can approach funding bodies on their behalf to support them.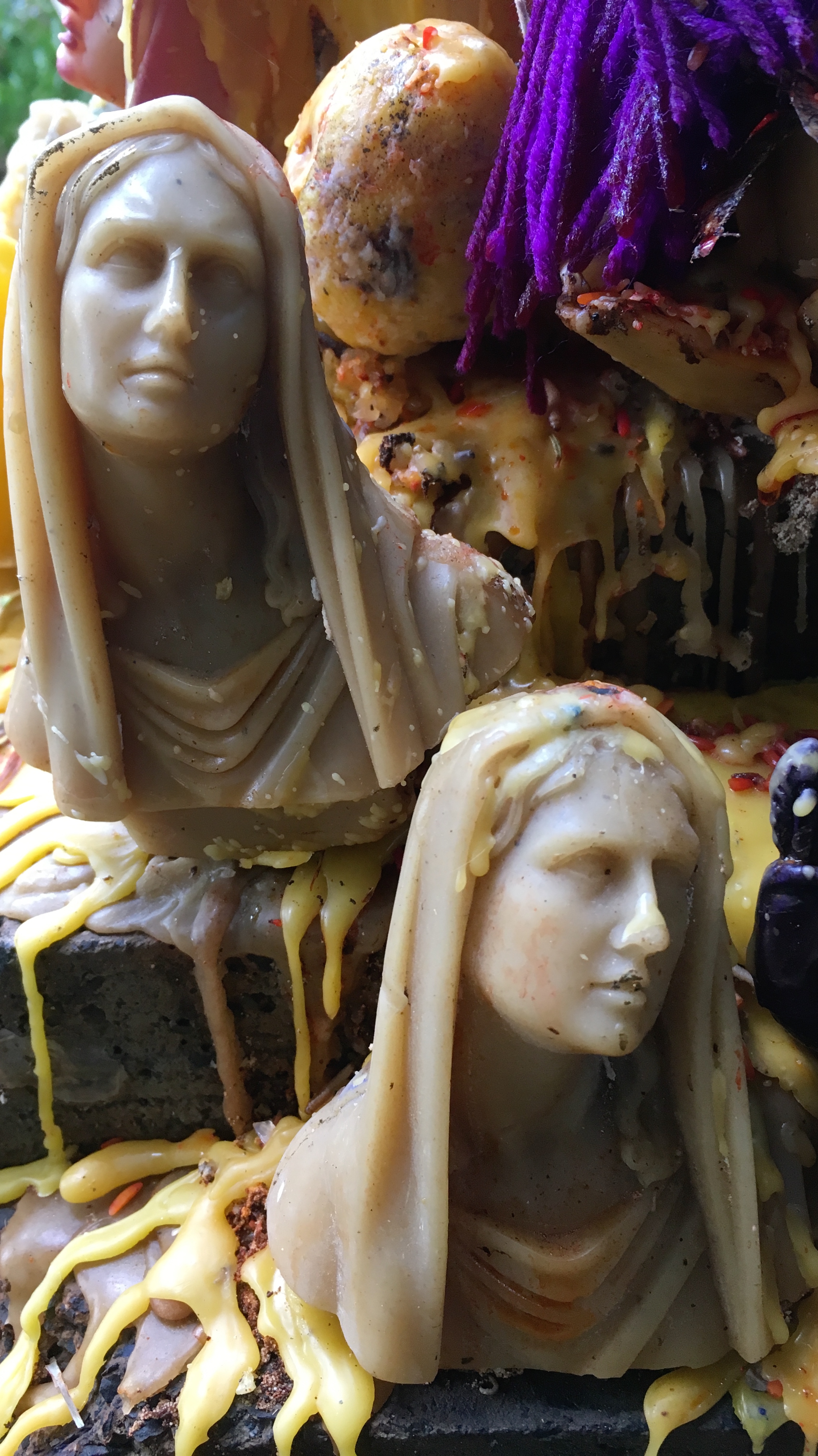 Other artist opportunities are regularly advertised through Facebook and our mailing list.
We welcome proposals and submissions for sculpture, installation, sound, video, events, pop-up shows etc. as long as they are suited to outdoor display.
Works are changed on a rolling basis in consultation with the artists. Accepted works are guaranteed at least 6 months exhibition in the park, ephemeral works are also encouraged.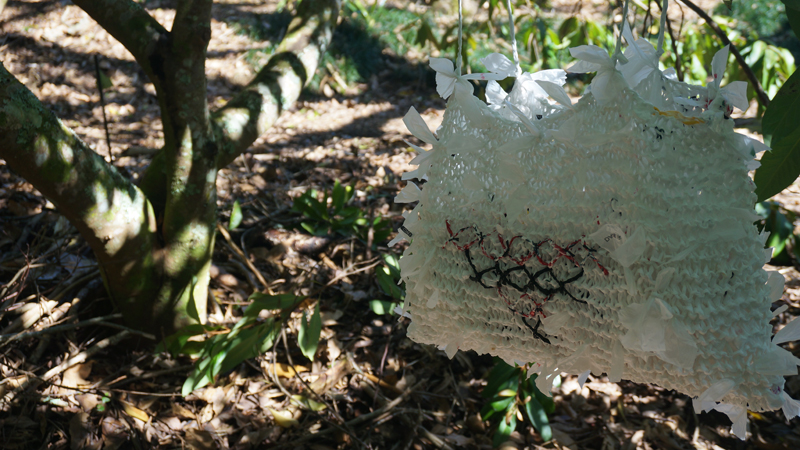 Proposals and Submissions Process
We offer occasional limited time opportunities with advertised deadlines through our mailing list and social media.
There is also an on-going proposal process – Artists can propose work, submissions or ideas at any time during the year.
We negotiate with each artist individually to realise accepted proposals and projects and design time-lines accordingly.
Projects can be 3D, sculptural, installation, sound, video etc.
Proposals can be made at any stage of the working process, i.e. we are happy to hear ideas, concepts etc. and then to work collaboratively towards realising them.
Short term on-site projects or performance work can also be proposed – just contact us with ideas
We can offer support for funding proposals through applications to Creative New Zealand – this would be done through the Wharepuke Artist in Residence Programme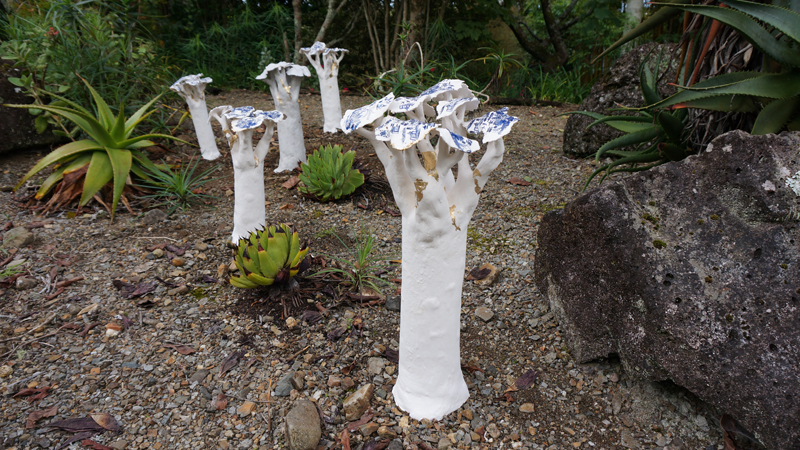 Sales/Exhibition Time
Accepted works will be guaranteed exhibition at Wharepuke for a minimum of 6 months from time of installation unless sold or ephemeral or otherwise temporary in nature.
If a work is sold, then that artist will have first refusal to propose replacement works (though there is no guarantee of acceptance) – works may be sold within the 6 months' time frame.
Works can stay for more than 6 months however after 6 months the artist may remove the work or the curators may request removal or changing/refreshing the work. Ephemeral works can remain for their life-span. The curators can request works are removed if they begin to deteriorate beyond reasonable expectations – i.e. if they become too untidy.
Exact time frames after the initial 6 months will be flexible and decided through consultation.
Artists are responsible for delivery and removal of works to and from Wharepuke.
Artists, in consultation with Wharepuke, are responsible for arranging transport of sold works to buyers.
There is no insistence that works are for sale – this is up to the artist
If works are for sale 40 % commission will be added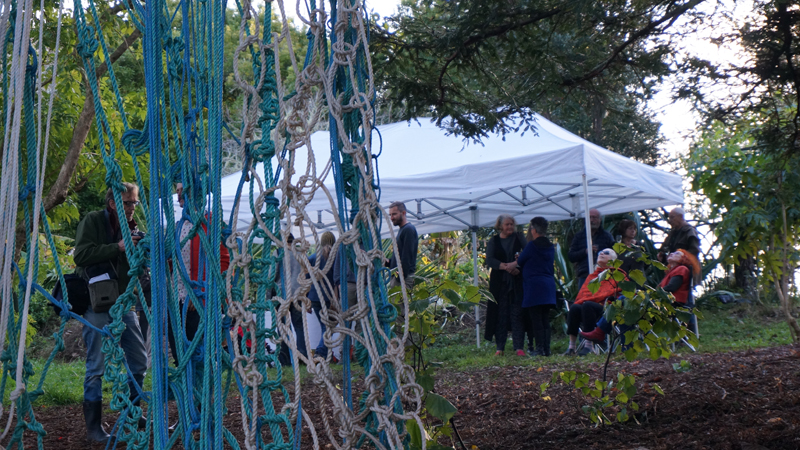 Catalogues/Guides etc.
There is a printed guide book that can be taken around the trail as part of the entrance fee. This is designed to be flexible and easily changed as the works change within the park. It can also be downloaded (below). Artists are offered a presence on the Art Park web site and Facebook page for artists and their work including features, links, images etc.
Artists with work in the sculpture park will have free entry for themselves and immediate family for as long as they have work in the park.
SUBMISSION/PROPOSAL FORMS
Word Fillable Form (Preferred) sculpture-application-form-fillable
PDF Printable – application-form-print
PDF – terms-and-conditions
Download Trail Guide PDF – Trail Guide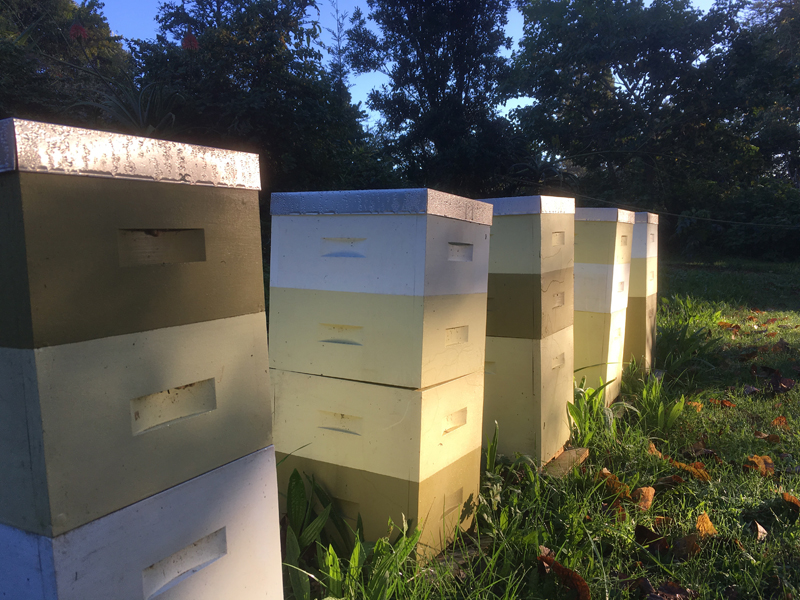 Wharepuke/Dalton Trust Artist Residency
With the support of the Kerikeri Dalton Trust a new artist in residency programme has been established offering accommodation and an artist fee in return for new work in the sculpture park. A call for proposals is made once a year with one artist or project funded. More details can be seen here
If you like to discuss ideas, have questions or would like us to email you the forms then please feel free to contact us.