Donald Buglass – god's own
Blue gum – $1,500.00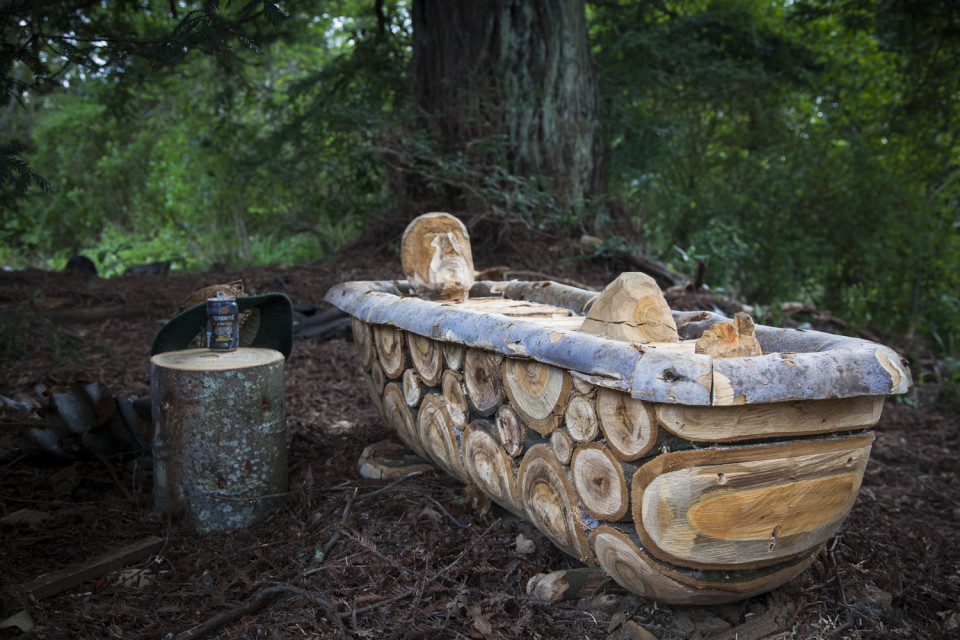 god's own is a bloke in a bath made from rung up blue gum that was cut down on site. The site specificity is of importance. Generally the piece refers to altered geography and landscape; how we deal with that and how we fit in to it. The challenge of economy and my efficient use of available resources are also pertinent to the work… (It's all carved with a chainsaw, btw).
Baths are colonial relics, the euc talks about our geographic disposition and our readiness to seize on alien commodities for short term benefit; the bloke and what's in his head… I leave up to interpretation. One could to also ponder, the usefulness of a bath that won't hold water.
The bloke could be a farmer or an All Blacks fan contemplating the next test.
It's an outdoor piece but might suit an indoor setting as a complimentary opposite.