Tiffany Singh – The Devi Temple
Concrete, wax, offerings
Permanent Collection
Tiffany Singh's The Devi Temple forms a bridge between public engagement, the arts, sociocultural adornment
and well being.
The work is arranged to reference ceremony and ritual and as a signifier of nature and worship. Charged with the role of engaging audiences in a specific state of nature lead consciousness, building respect for all that nature provides. In this sense the work can be seen to be psychotherapeutic, a place where acknowledgement and offering can activate our sensory responses.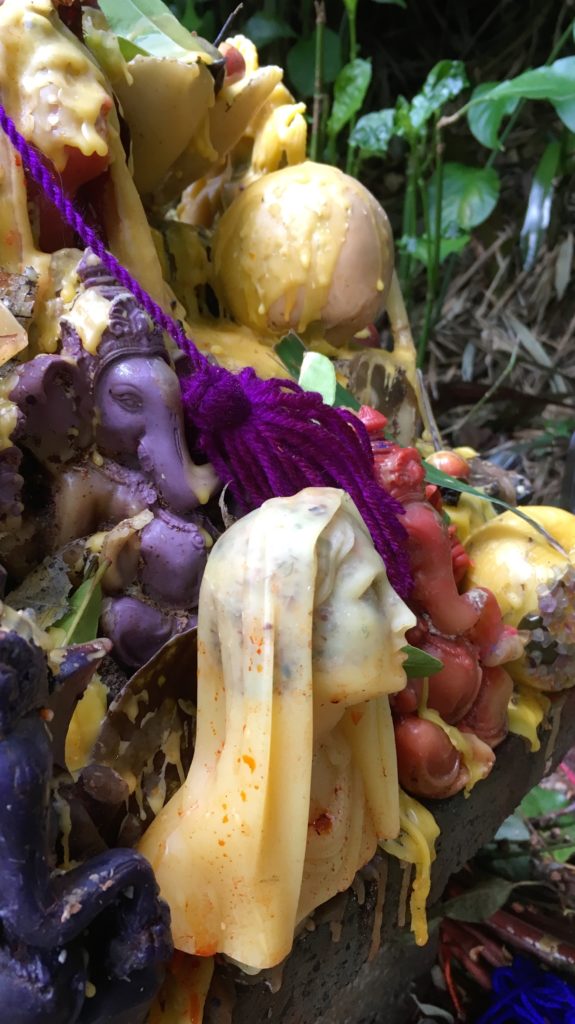 Here the sense of ritual and offering is a collective way to acknowledge our connection to nature and the well being this connection offers.
Māori have always recognised the signiicance of wairua for well being, in alignment with this, the The Devi Temple invites the practice of offering to acknowledge natures importance. Drawing on ceremonial and ritualistic methodologies to continue the essential dialogue around our vital relationships with the natural world and the unique natural beauty of Wharepuke.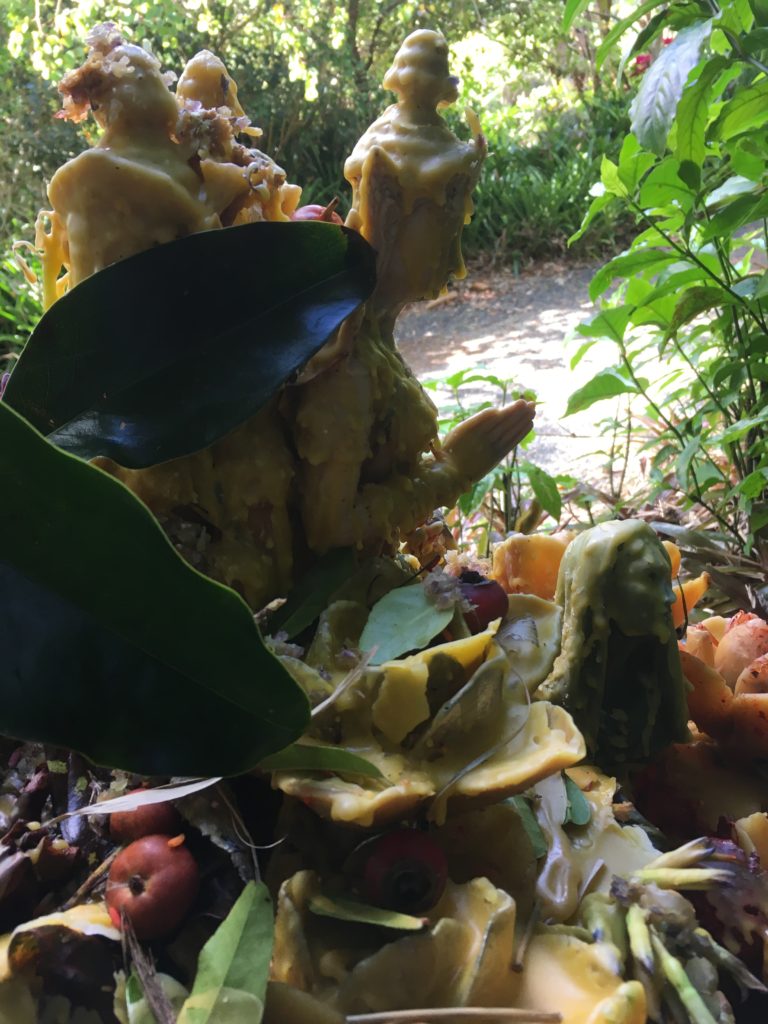 Tiffany Singh spent two weeks at Wharepuke with Yvette Sitten in August and September 2017. Together they ran an interactive project in the gallery funded by Creative New Zealand.
The project Journey Through the Rainbow Alchemy Lab is archived here