Kelley Morrell – Encounter
Wood – (Permanent Collection)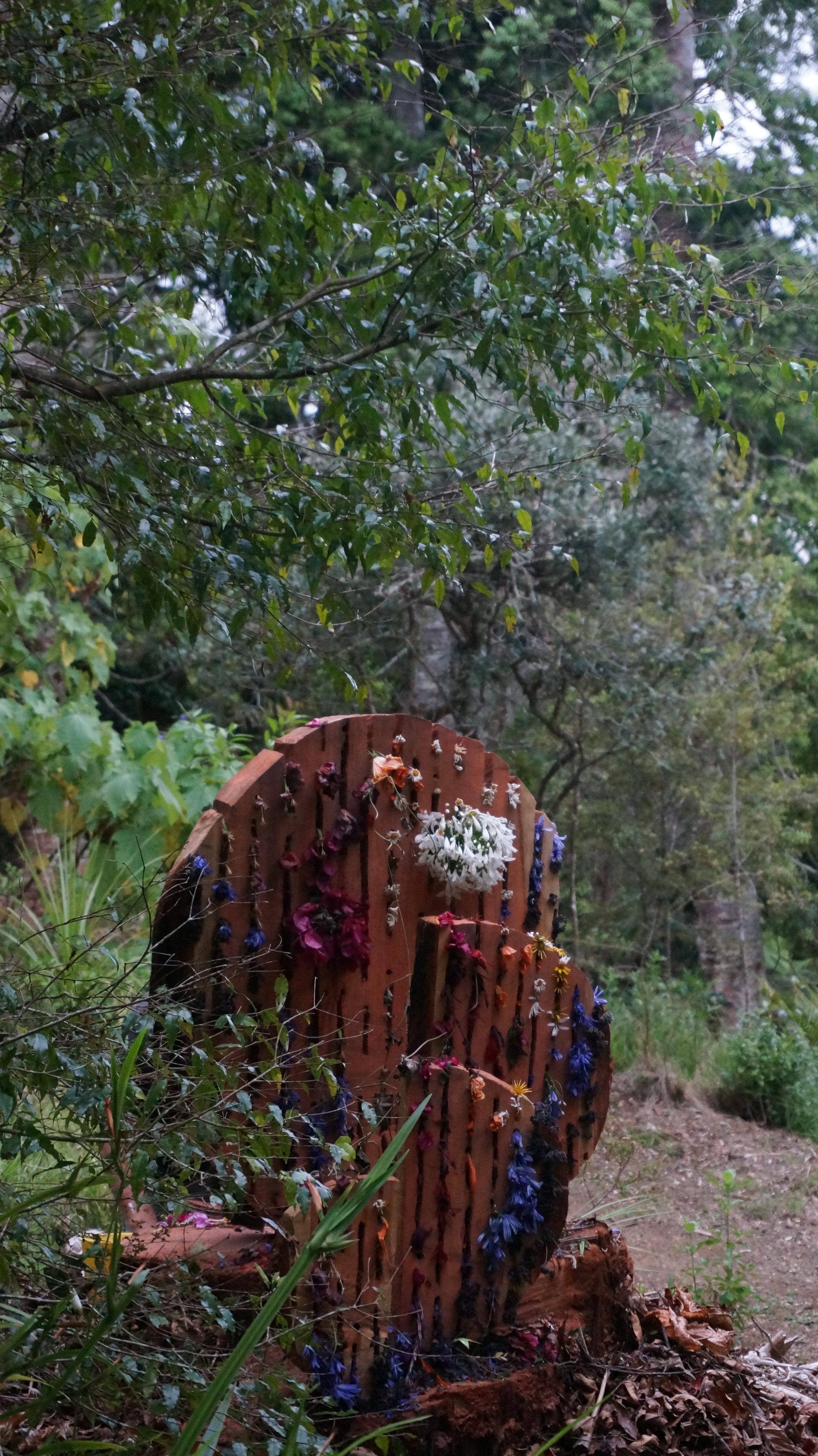 Kelley Morrell is a Canadian artist who came to Wharepuke at the end of 2016 to help Chris Booth on a sculpture project.
While here Kelley also made this work, Encounter, for the sculpture park. The piece is carved out of a single tree stump, a redwood that used to stand in Kerikeri.
My work is an investigation into identity, memory and accumulation. By incorporating qualities that reference rendering and mark making gestures, I perform and create sculptures with various found and readily available materials to evoke memories associated with the objects.
The sculptures are expressive, abstract and representational. It is my expectation for the audience to have their own unique experience as they encounter my work. Often my creations are immediately dismantled or left to decay from environmental exposure, naturally and humanly imposed, to emphasise the ephemeral notion of existence and creation.
Personally, I work to process thoughts of loss and identity. Politically I explore my interaction and involvement with the natural world. When the sculpture was unveiled, a ritual and ceremony based performance was enacted.