Tania Booth – My Trees, Me
Ceramic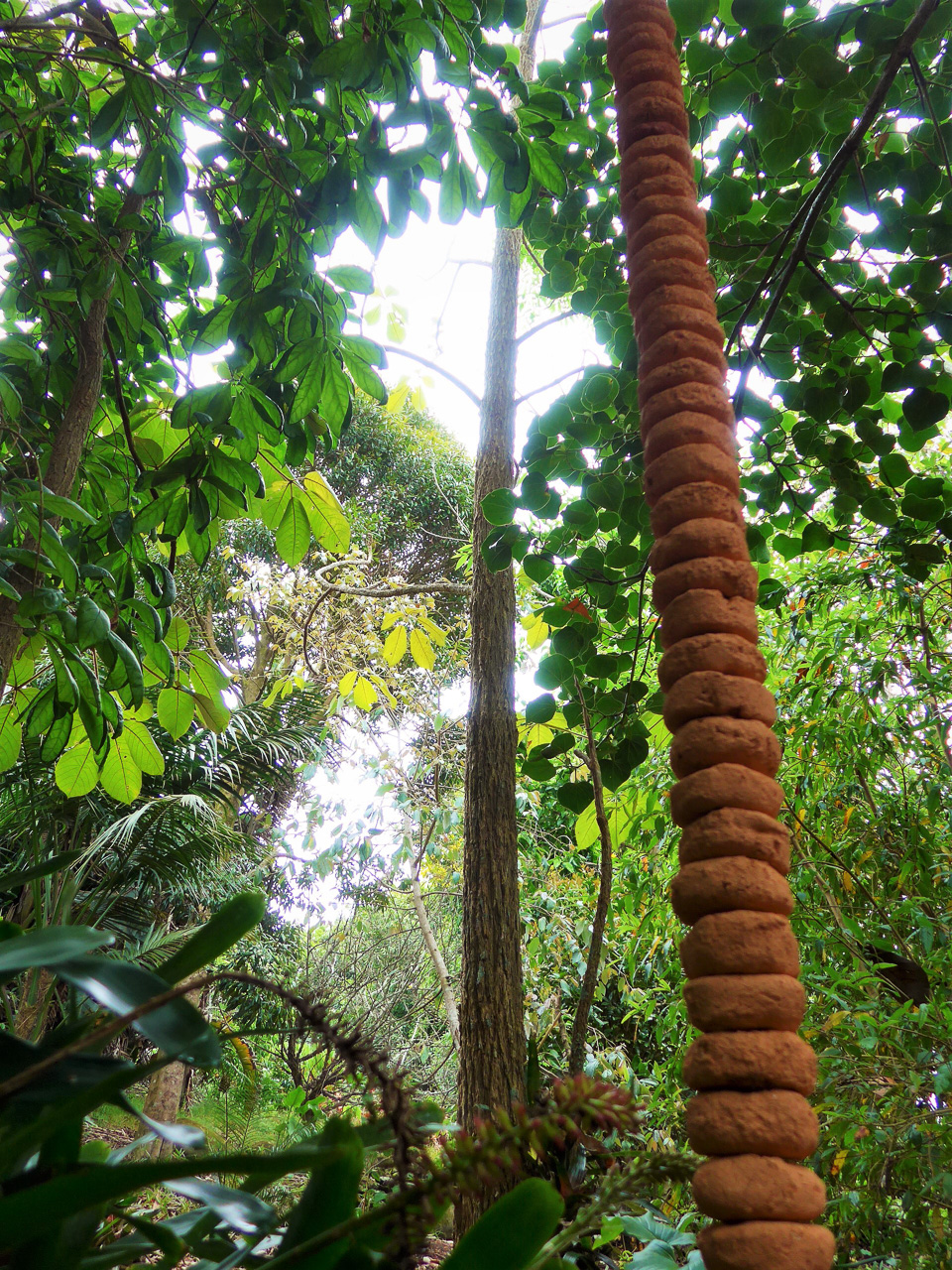 Donuts the size of my hand, with a hole the size of my finger
Made of clay collected from the side of the road in Northland
My grandmother collected clay from roadsides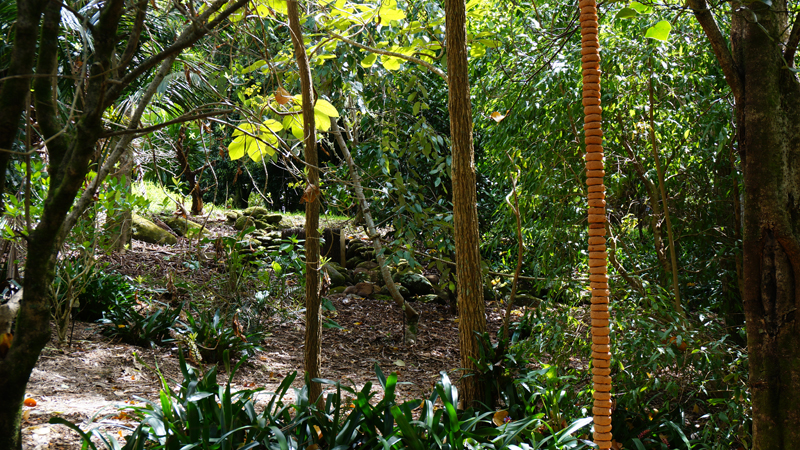 Working for Uncle Chris on a sculpture
Drilling sandstone. Stone powder mixed with water rivulets
Creating tree bark textures
Coloured clay with binder as paint on paper.
2D becomes 3D. Floor to ceiling trees
Paper becomes cotton
Trees become clay
Wharepuke- granddads land
Dads subtropical garden
My trees, me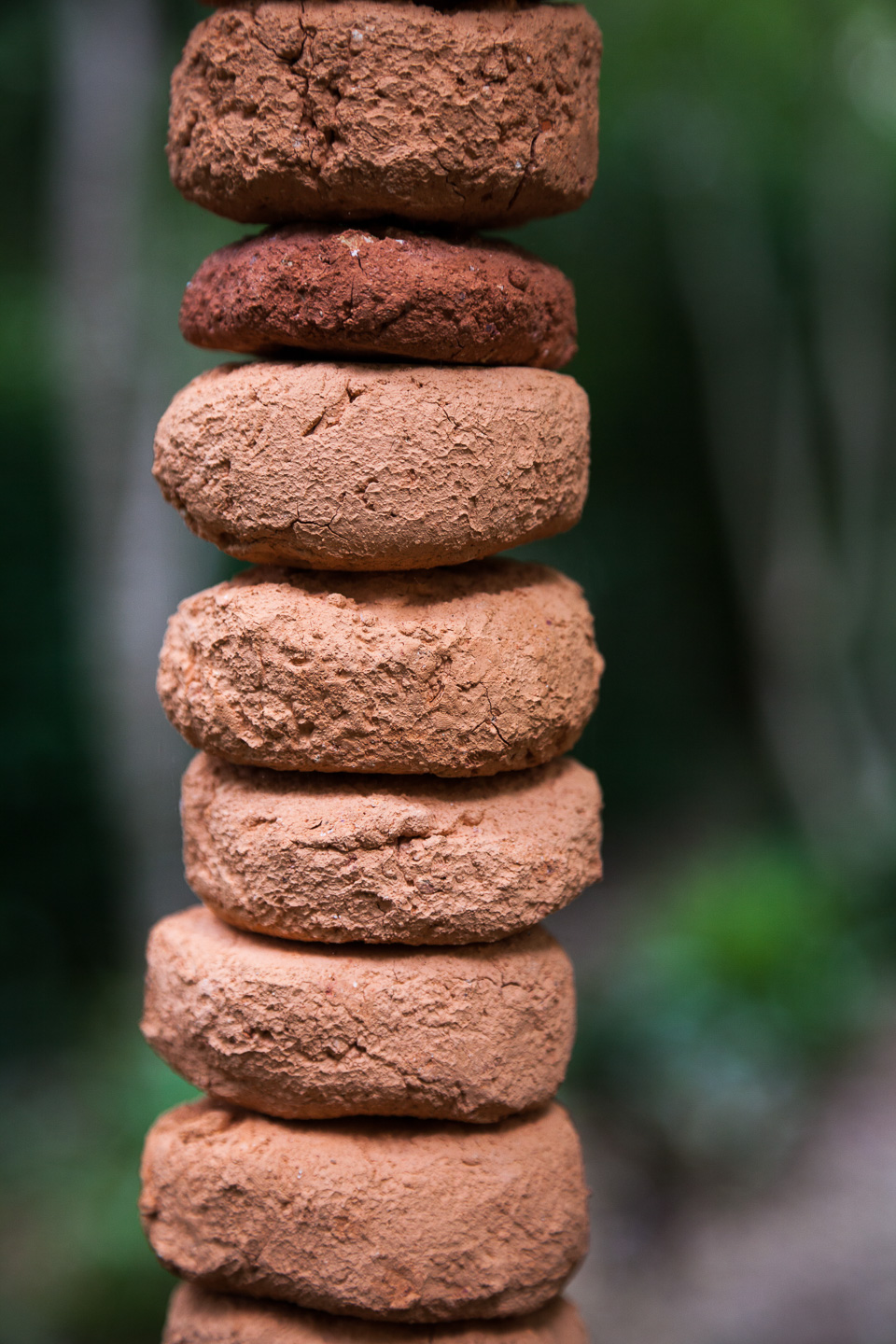 Tania Booth- Bio
I studied painting at Ilam in Christchurch NZ. After finishing in 1992 I thought I might have learnt some skills but didn't know what to "talk" about. What was important to me? I did what most NZ kids do. I went travelling. It took longer than most. Most of my travel was through Asia but I could live and work in the UK. I did many different jobs. I helped Uncle Chris on sculptures in Australia, NZ, Netherlands, and England. After 10 years I came back to NZ with Mark Graver, a printmaker, in tow. Things happen. Time passes. We now live here- at Wharepuke. I manage the cottages, I help curate shows here in our gallery, we set up the Wharepuke Art Park. I don't get much time to do my own work but we are surrounded by creative people. How lucky am I! The brain still buzzes.