Di McMillan – Kiwi + Stuff
'Upcycled – renewZ' materials woven to become happy kiwi – wire, keys, netting, bolts etc. – $1.00 per mm high
Tui – $250.00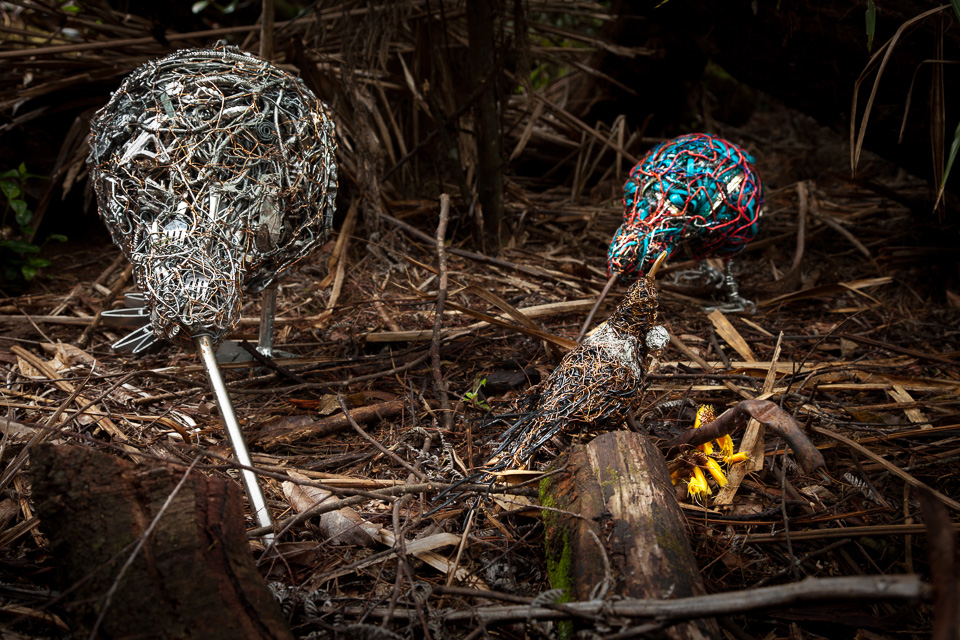 I have been interested in what I see as 'the jewels of rubbish' for most of my life and a few years ago a woman told me my work was a "mish mash" – which seemed the perfect description.
The kiwis I make are constructed from wire netting, copper, aluminium pipes, electrical cords, plugs, keys, hoses, etc. etc. These are meaningful materials to me, which create kiwis of different colours and personalities.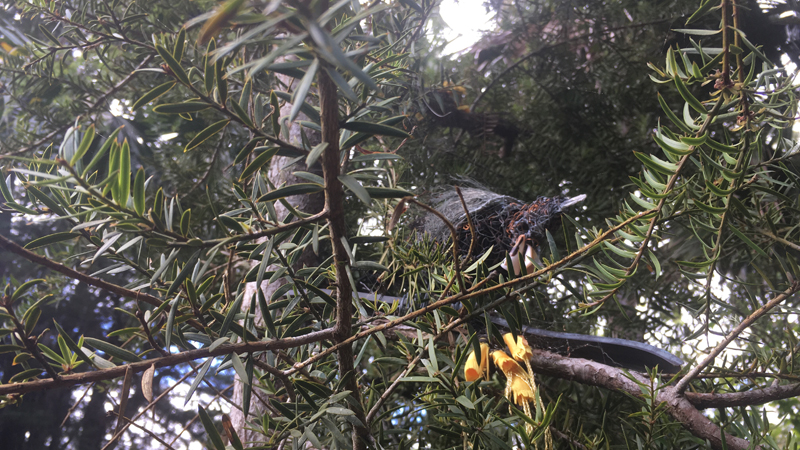 I perceive most of the kiwis as female. So far the largest I have made is 1 meter tall; the smallest the size of a fingernail. When I am asked to make one I suggest a person give me some things of their own to weave into the kiwi adding to its unique personality.
Chain of Monkeys
Wire netting, copper wire – Large $350.00, Med $250.00, Small $175.00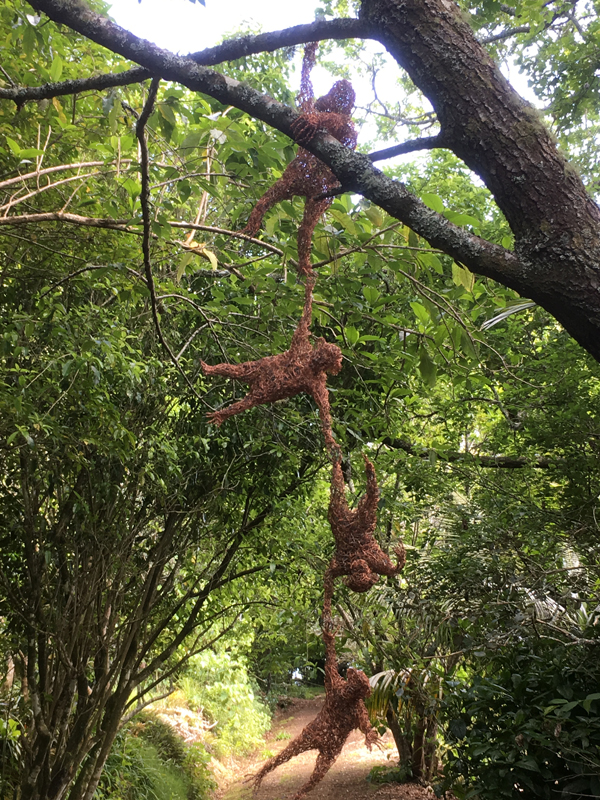 2016 is the year of the monkey. So 'barrel of monkeys' is the idea I have used. The monkey has curved arms that will hook to the next one like the game. I have hung them on trees, washing lines, fences, or anything that's OK. They can be swinging/moving in wind or when touched. They are happy monkeys playing.