Louise Lever – (Water in a box)
New Zealand mineral water, packaging, customs slips, shipping crate, Perspex case, wood, 1080 x 1080 x 1047 mm – $4,000.00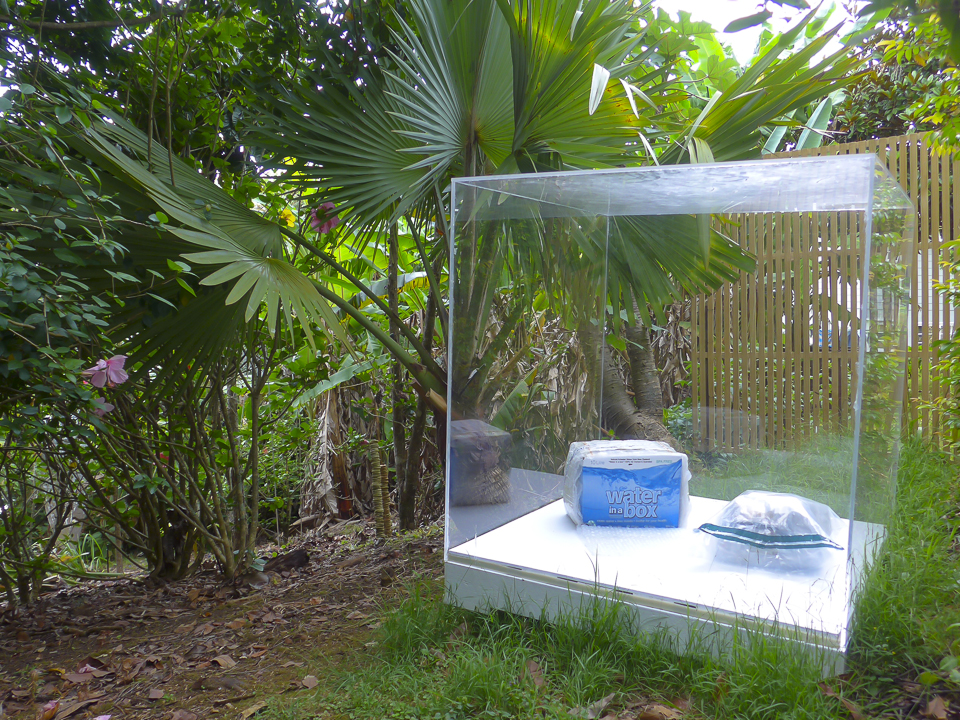 The artist, Louise Lever, has purchased two 10 litre boxes of New Zealand mineral water from the Chinese website Taobao. This water was shipped from Beijing to Shanghai for exportation to New Zealand. To clear Chinese customs, one box was tested by the Shanghai Research Institute of Chemical Industry Testing Centre, and given Certification for Safe Transport of Chemical Goods. What you see before you is one sealed bag containing the remains of this testing. The other box is in its original state.
The water's journey began before China. It originates from the Bay of Plenty's Otakiri Aquifer. Reimporting this water highlights the problematic process of trying to buy back something you have sold, or given away – it comes at a great cost. This work hopes to add a narrative to New Zealand's ongoing Free Trade Agreement debate.
This water is also symbolic of the wider global commodification of water. In New Zealand, foreign-owned bottling plants are able to extract millions of litres of natural mineral water – for free. Why? Because no one owns it, so who should profit?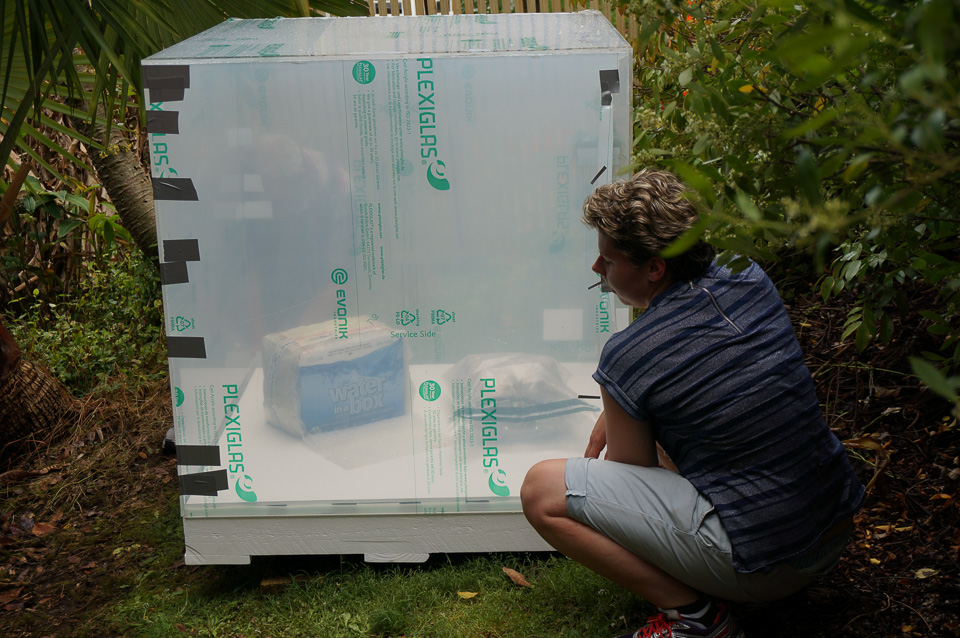 Louise Lever – Bio
Louise Lever is an artist and writer currently residing in Auckland. She holds a MFA (hons) from Elam School of Fine Arts, and is interested in the areas of Feminist philosophy, film making and globalisation.