A trail guide is provided for your visit.
There are hard copies to borrow or you can download the guide below.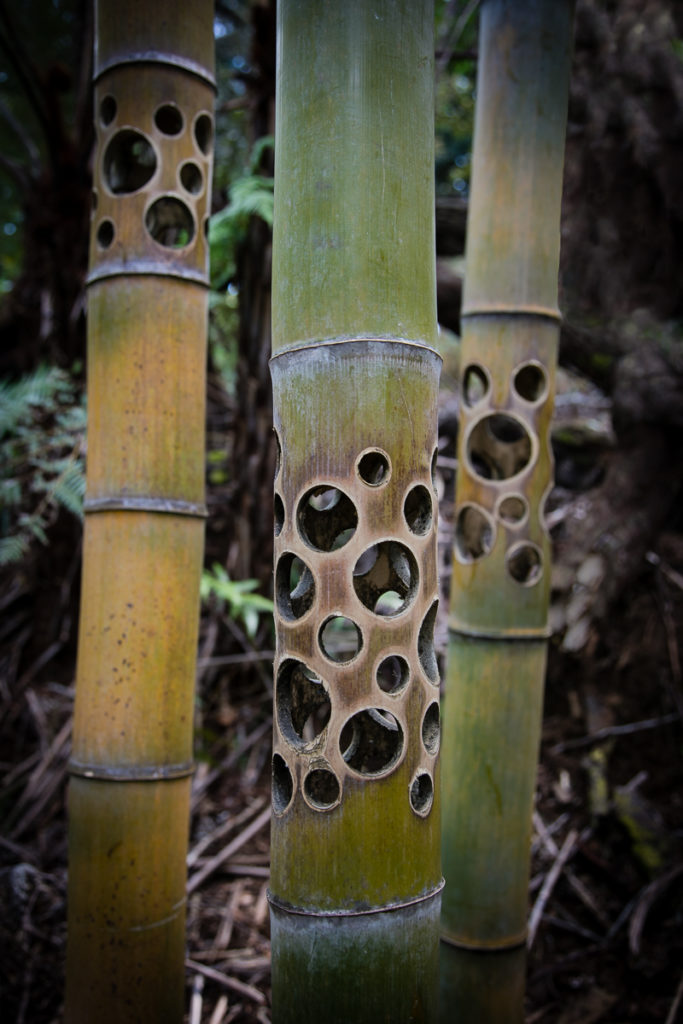 The works in the sculpture park change on a rolling basis so we don't publish a printed catalogue. Instead we provide a trail guide for you to use on your walk.
This can be picked up at the printmaking studio when you buy your ticket then returned when you finish the walk.
We have also begun to label some of the 600 different plant species at Wharepuke. It's an on-going project!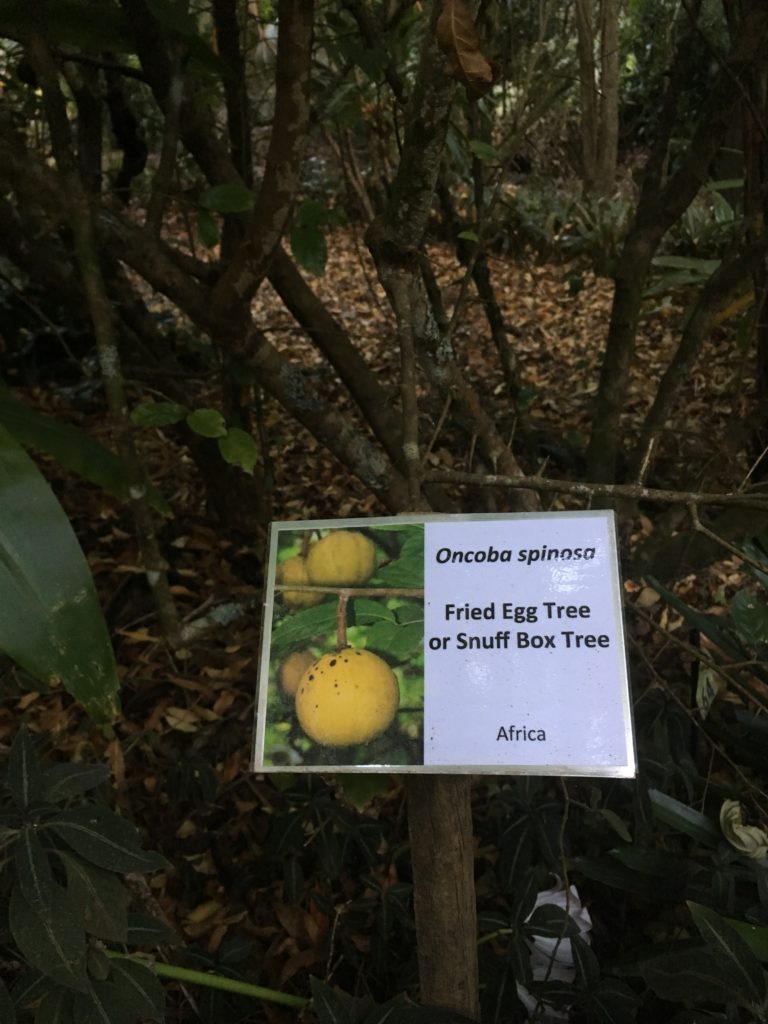 You can also download the trail guide to have on your phone or tablet as you walk the trail.
The trail guide gives information about the works you will see in the Wharepuke Sculpture Park. It has photographs of the work, prices, artist statements.
Each work on the trail is also individually numbered and titled on a small sign. The trial is designed as a 1 km loop through the Subtropical Garden of Significance.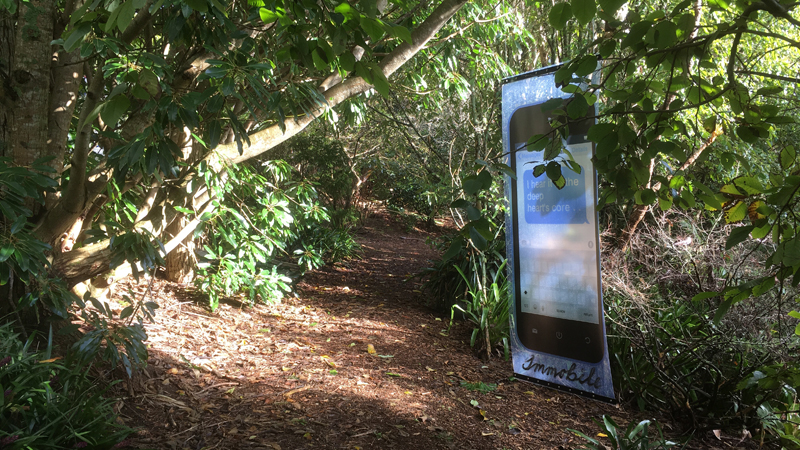 Planning your visit
The Wharepuke Sculpture Park is at 190 Kerikeri Road, Kerikeri – Directions to Wharepuke can be found here
From the main car park you will see a large sign to the left of the cafe saying ART PARK. This path leads to the art gallery and print studio where you can buy tickets for the walk.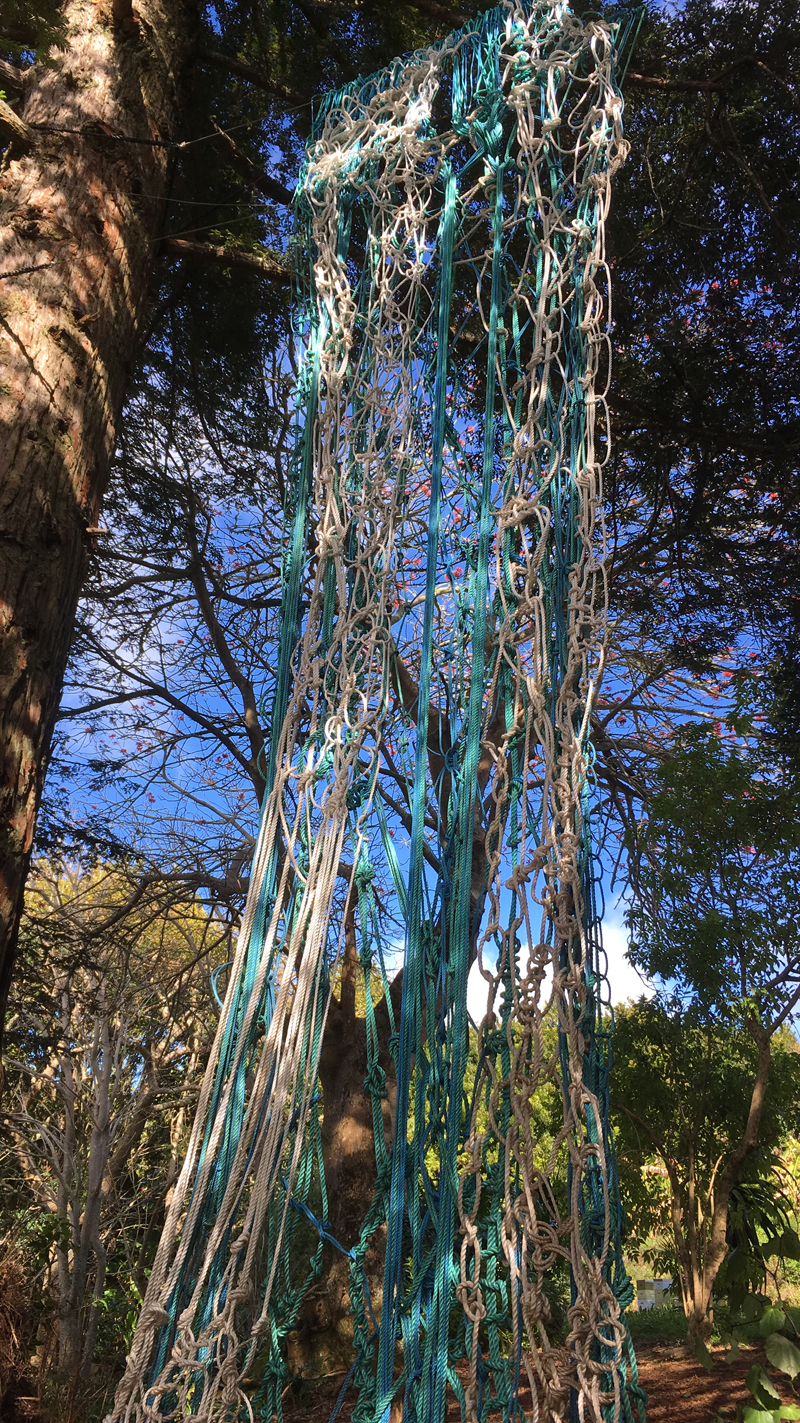 The trail is approximately 1 km of easy walking. There are some stone steps but an alternative gentle slope route is available if these prove difficult.
As with any exhibition of contemporary art it is rare that every visitor will 'like' every art work. The works at Wharepuke have been selected in the hope that even if visitors don't like all of them there might be something for everyone to connect with. It might cause debate or questions, it might entertain – or not. It might reflect current and/or historical art practice, it might serve a purely aesthetic function that connects with the forms and textures of the plants.
The works here are by artists at different stages of their careers, some are just beginning while others such as Chris Booth, John Edgar, Richard Parker, Kim Logue and Mark Graver have work included in major international museums such as the V&A in London, the James Wallace Collection in NZ and in sculpture parks like the Krollor Meuller in the Netherlands, Gibbs Farm and Brick Bay in NZ. John Edgar is Honoured as Officer of the New Zealand Order of Merit.
You are welcome to bring a picnic to have in the sculpture park, there's also a cafe on site.
Feel free to take your own photographs – you can also post them to our Facebook Page.
Dogs are welcome if they stay on leads and bring their owners with them.
We prefer that you don't smoke in the gardens due to the fire hazard.